Ryan Reynolds may be married to Blake Lively, but he's the internet's husband now. The Marvel actor has left women around the internet swooning after his adorable reaction to Blake's colour-changing Versace dress.
And deservedly so. The dress is a beautiful ode to the Statue of Liberty and the theme for the Gala titled: "Guilded Glamour."
The dress is perfect, mesmerising, beautiful, and a shiny example of glamour: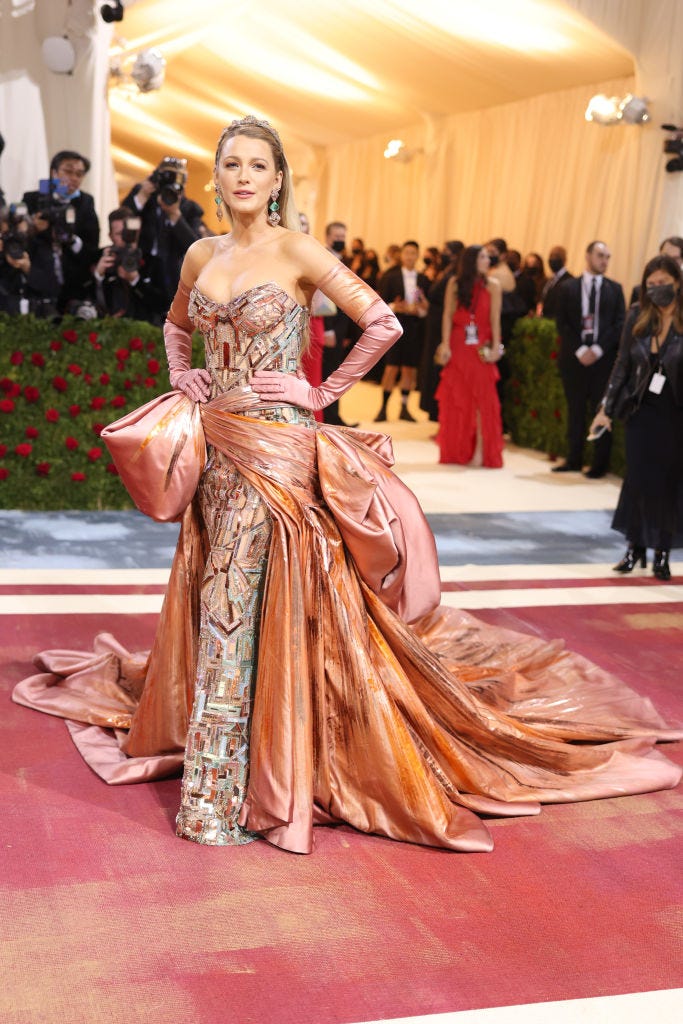 The pictures of the dress "changing colour" is equally as beautiful, it's hard not to see why anyone would have an awe-inspiring reaction: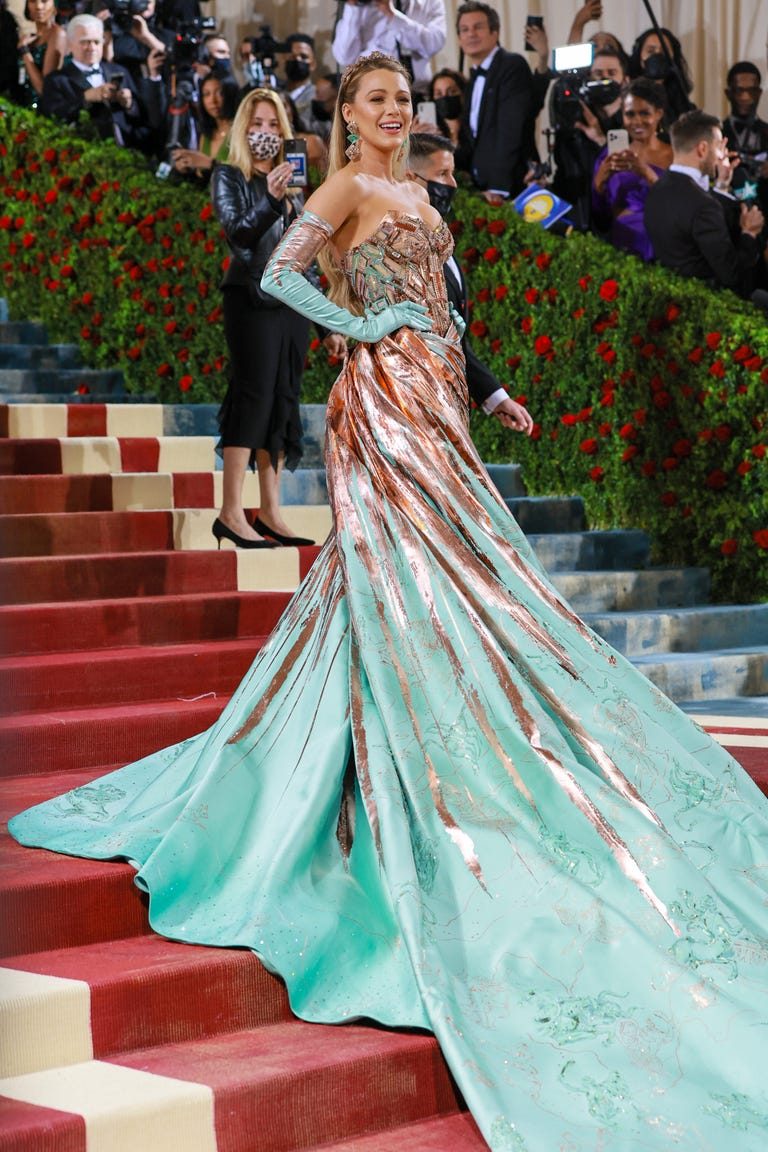 While it would've been incredible to see a dress changing colour before our  eyes, it was actually a top layer that was expertly removed by a crew of handy individuals half way up the stairs.
Here's a peek at the stunning reveal:
— #MetGala (@21metgala) May 2, 2022
And here's a peek at Ryan's adorable reaction: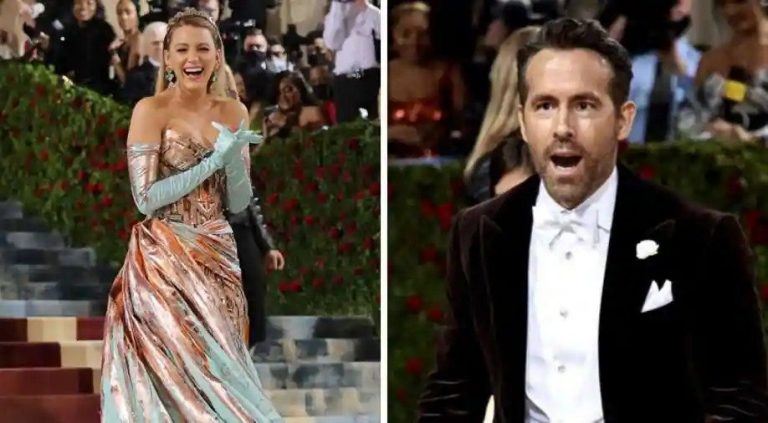 Talk about a fashion moment. We love a husband that supports his wife in all things!
Feature Image: Met Gala 2022 Twitter