We love a good Pinterest search, especially when it comes to finding much-needed wedding inspiration. 
Did we mention how stressful wedding planning can be? 
Thankfully, this online moldboard has been with us every step of the way and has been a favourite amongst brides-to-be as they pin away and plan their weddings. 
While we would like to think that we're still in the age where millennials are getting hitched, the social media platform has swooped in to burst our bubble, revealing that Gen Zers are pinning away as they plan their impending nuptials. 
A burst of fresh air is what this generation is looking for as they ditch stuffy traditions and do it their own way. 
"This year, Pinners are planning for the big wedding celebrations after postponements. We are seeing larger weddings come back and a movement away from minimalism," says Swasti Sarna, Senior Insights Manager at Pinterest. 
"We are also seeing rising searches for Pinners wanting to connect back to their roots by celebrating their unique cultural traditions, with 45% of the top wedding trends related to different cultures."
So, just what are bridal couples searching for? From Bridgerton themes to sustainable weddings, here are a few of the wedding trends for 2022, according to Pinterest.
The Dark Side of Life 
Traditionally, brides have always worn white, but the latest trends from Pinterest reveal that brides-to-be are stepping away from this and opting for something completely different. "Black dress wedding party," "black boho wedding dress" ( 4X), and "black wedding cakes" (+94%) are a few search terms that have been trending as "dark wedding ideas" becomes a popular search term on the platform.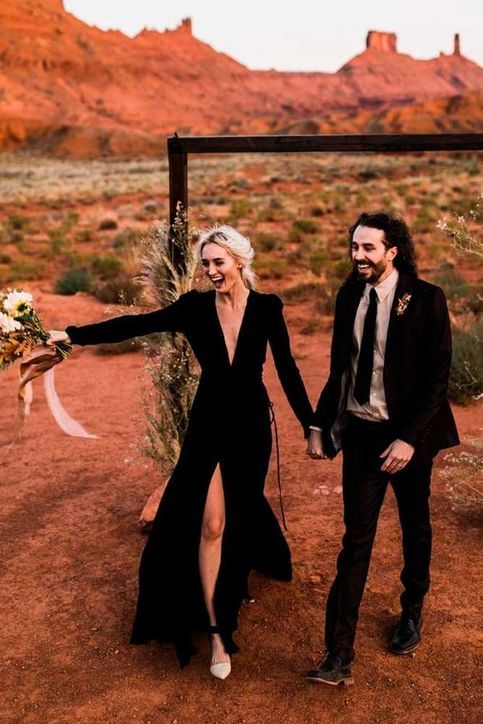 Pearls are a girl's best friend 
Move over diamonds because there's a new sheriff in town. From engagement rings to "pearl cake," the rise of the pearl is something that Pinterest predicted back in December 2021. They were certainly right on the mark as bridal couples opt for the non-traditional. Search terms such as  "pearl wedding dress," "Pearl wedding" and "Pearlcore" are just a few trends that are here to stay in 2022.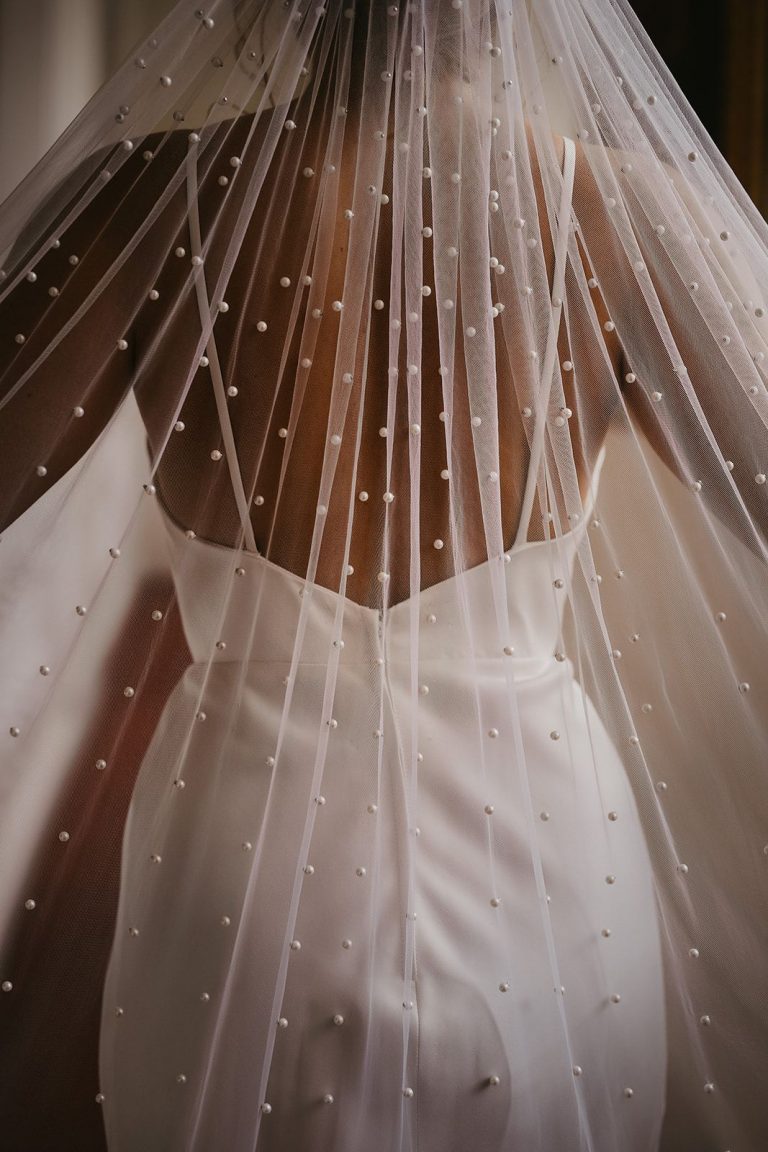 Back into nature
More specifically, the forest. Brides and grooms are really looking to make their wedding day a fairy tale event with search terms like "woodland fairy wedding," "enchanted forest wedding dress," and "forest wedding ceremony" being big trends. This is no surprise as forest wedding venues can offer couples a magical setting. Throw in earthy tones for suits and bohemian style dresses and flowy veils, and you have a wedding ceremony fit for a Disney princess and prince.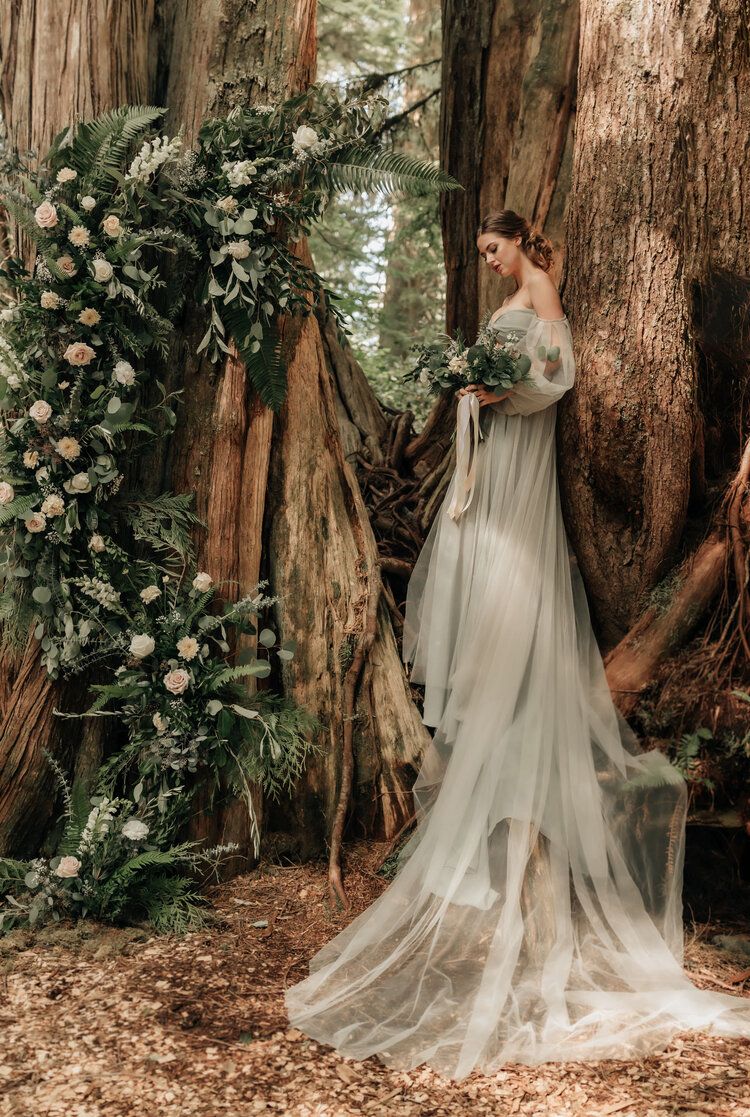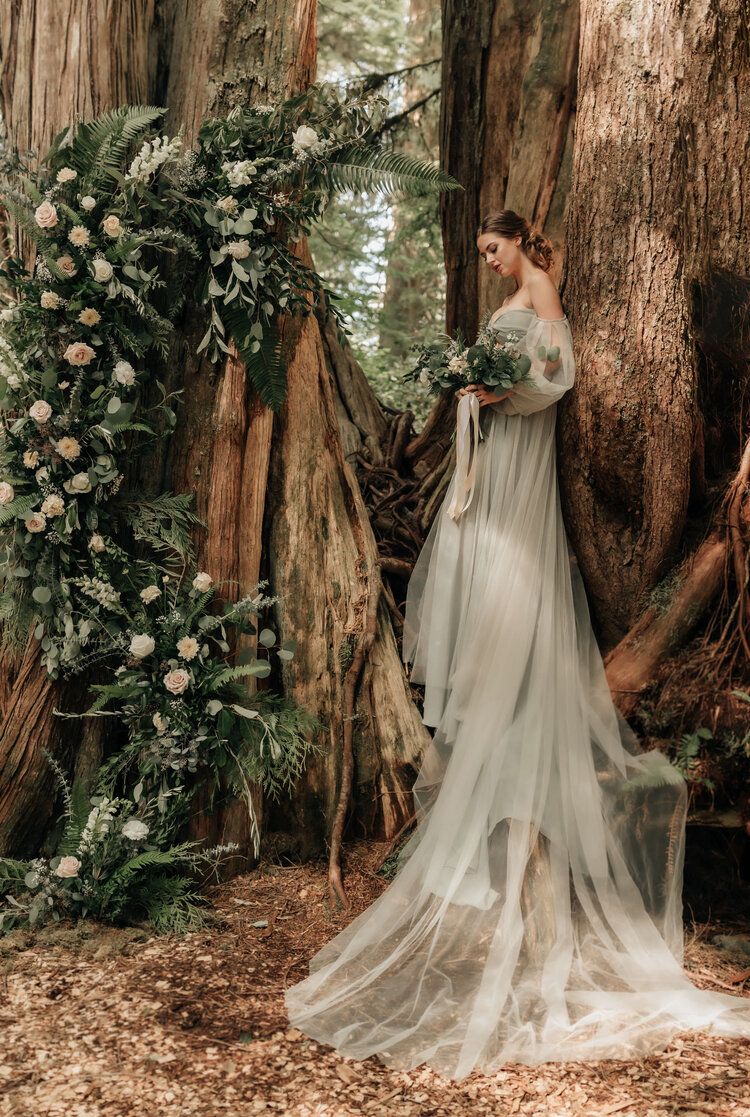 The Bridgerton Effect
The Netflix has been making waves in more ways than one. The opulent Regency Era has grabbed almost every bridal couple's attention with search terms such as "'Bridgerton' bridal shower ideas," and "'Bridgerton' wedding" being the top terms that bride- and grooms-to-be are searching for.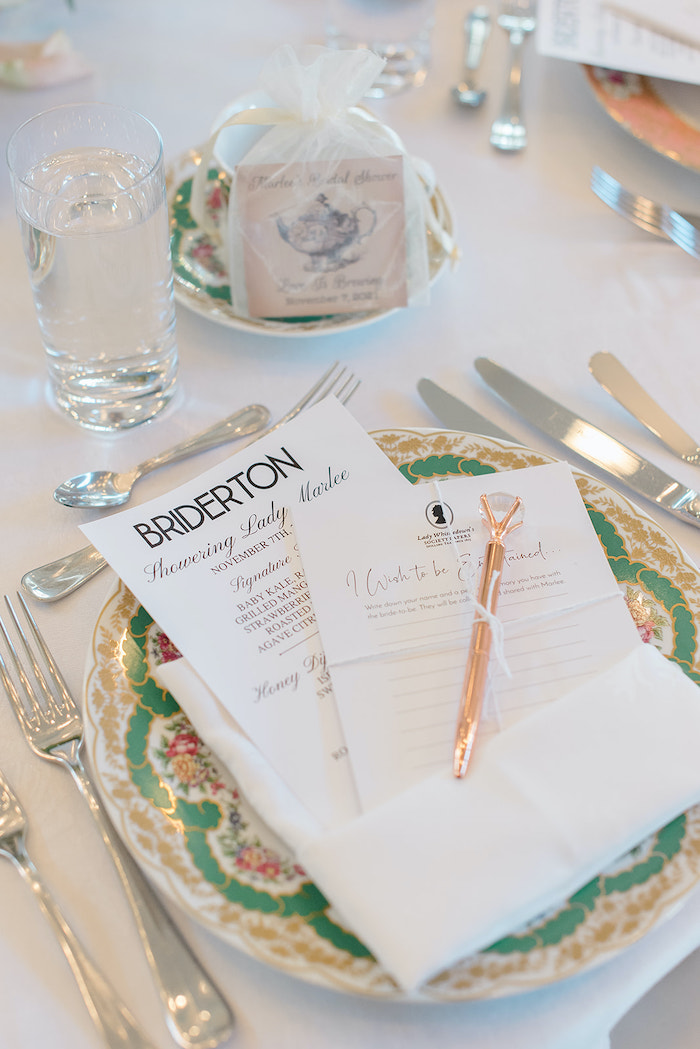 Sustainable Weddings 
It's cool to care for the environment and eco-conscious couples are taking a stand with their sustainable wedding. Paying special attention to how we affect the environment has slowly become a top priority for many people, so it comes as no surprise that sustainable weddings are on the rise. From food to decorations, "eco-friendly wedding ideas," "thrifted wedding decor" and "reuse wedding dress ideas" are some of the top search terms.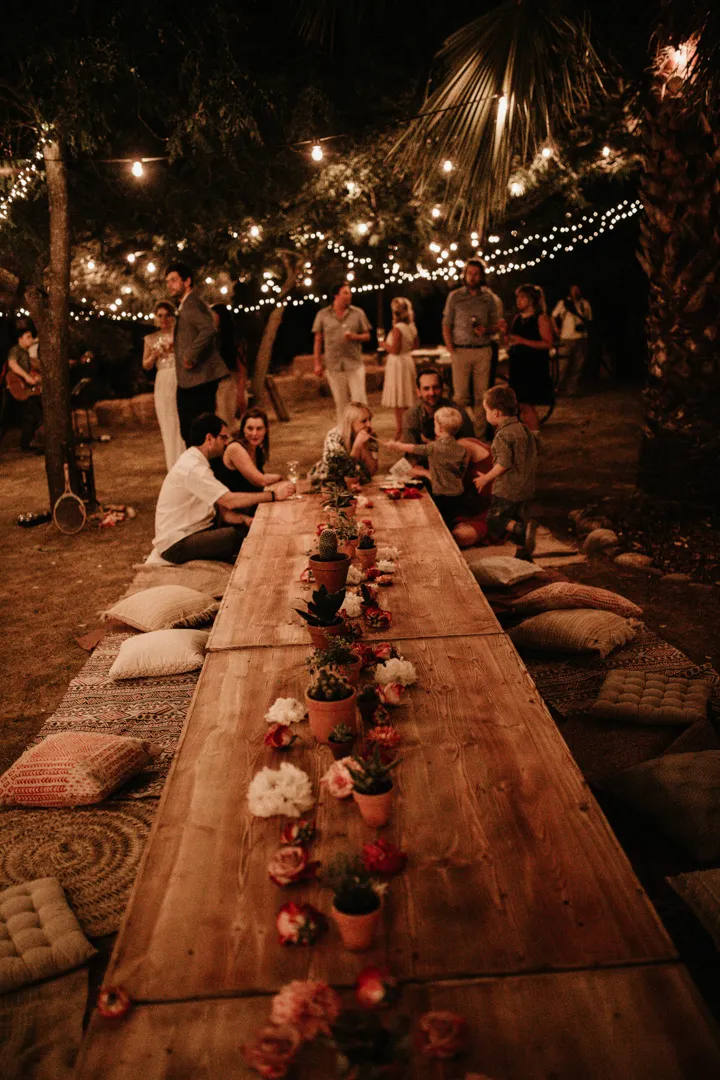 Feature image: Pinterest