"Diamonds are a girl's best friend." Well, not anymore. 
Let's be honest, the pandemic has put certain things into perspective. Do we really need to be spending thousands on an engagement ring when we can be using that on a down payment for a house? 
While there's nothing wrong with flashing your cash and spending it on a new diamond ring, more bridal couples appear to be stepping away from the traditional sparkler and opting for rings that are a bit more modern. 
If you're getting ready to pop the question and you're looking for a few shiny alternatives, here are six modern sparklers to add to your soon-to-be fiance's finger. 
---
Also Read: Signature cocktails to add a little zest to your summer wedding
---
Amethyst
You'll often find amethyst in its raw form, but with a little elbow grease from a jeweller, this deep-purple can offer a beautiful alternative. It's not quite as hard as a diamond ring, but it is durable and will save you a few months salary.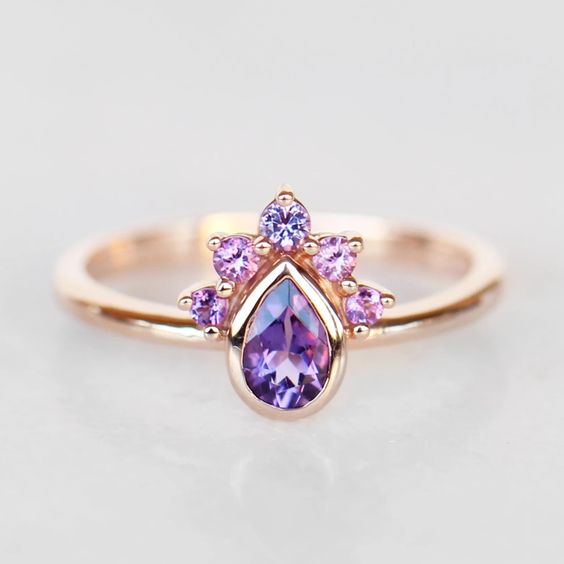 Emerald
There's something about the rich green tone of emerald that screams luxe! There is a range of jewellers in South Africa that offer this as an engagement option and are offered in a number of styles to suit your partner's preference. Not only is this precious stone timeless, but it's modern too!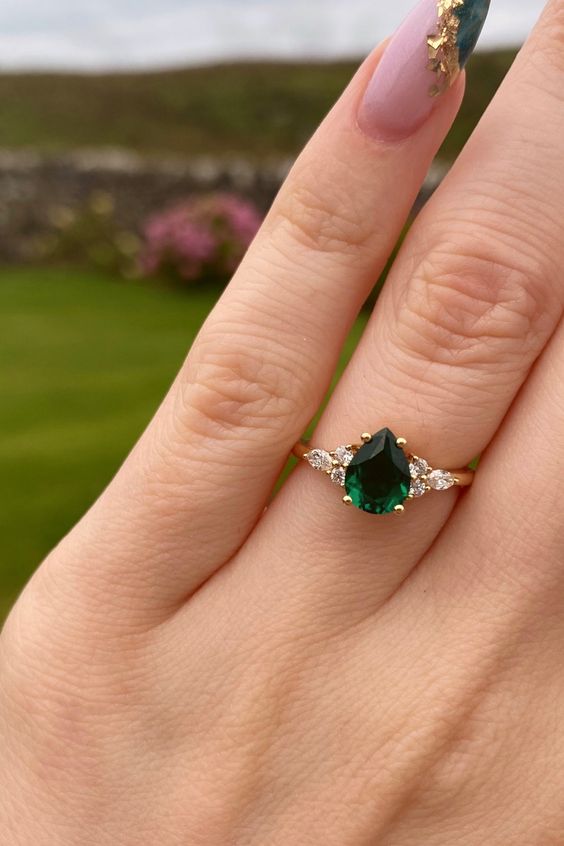 Pearl 
Who said you can only wear pearls around your neck? These natural gemstones will ensure a beautiful and iconic engagement ring that will make anyone squeal with delight. There is some bad news when choosing a pearl as an engagement ring. A  pearl is made from calcium carbonate and is found between 2.5 to 4.5 on the Mohs scale, which means that it can get scratched and damaged quite easily. However, it can be a great engagement ring if you don't plan to wear it too often.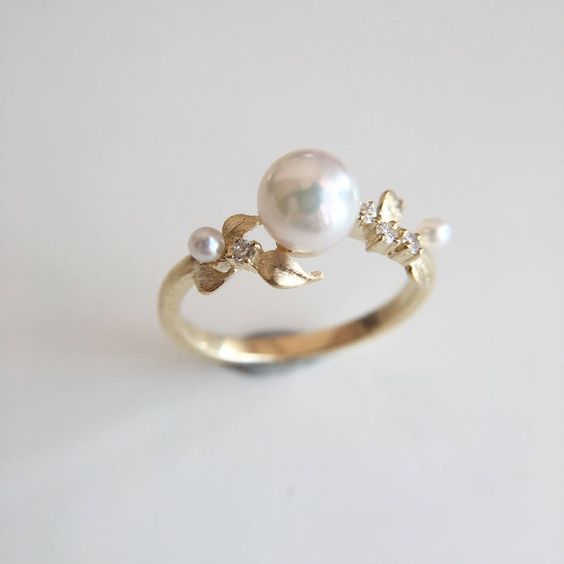 Opal 
This gemstone is beautiful and unique but is often considered old-fashioned.  Thankfully, opal is making a comeback … and in a big way. The great thing about the sparkler is that it comes in various colours including black, white, and dazzling crystal. There are even some that reflect the rainbow – how dreamy! 
However, you'll have to be careful when sporting an opal engagement ring as it is considered 5.5 to 6.5 on the Mohs scale and is not a very hardy gemstone when compared to traditional rings.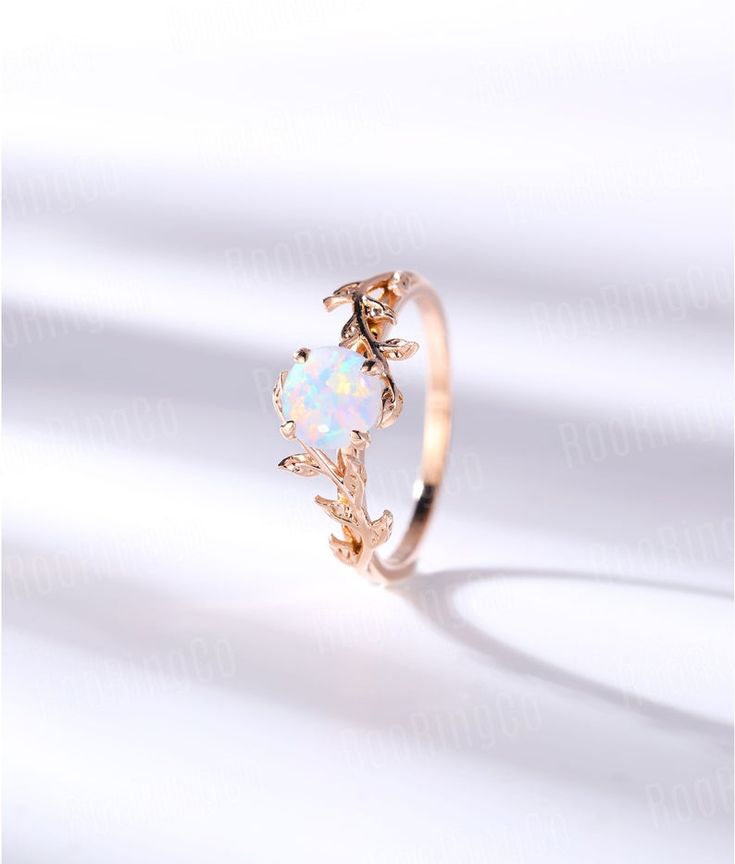 Ruby 
A deep red beauty, rubies are one of the four precious stones and are an extremely popular choice when it comes to engagement rings. The vibrant red hues ooze luxury and flaunting a gorgeous blood-red ruby is bound to catch the eye of family and friends. 
The best part is that it's incredibly hardy as it features at 9 on the Mohs scale, so you know it can withstand the busiest bride-to-be.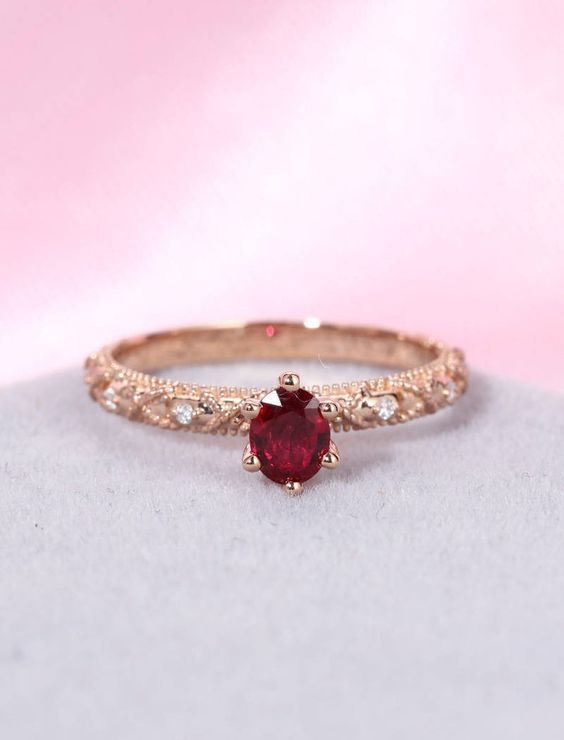 Sunstone
Forgot the always popular moonstone, the sunstone is a little-known alternative that will outshine any gemstone. These enchanting gemstones are slightly hard to come by in South Africa as it is commonly found in Norway and the US, but it's not impossible. This vibrant stone is also said to have a few incredible characteristics, including bringing abundance, prosperity, vitality and fearlessness to the wearer.   
It's a pretty durable gemstone too as they are 6 to 7 on the Mohs scale, but you'll still have to keep your eye on it when dusting off around the house.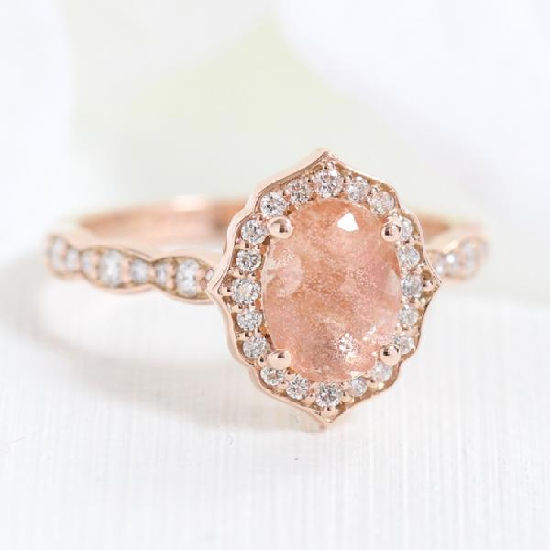 Picture: Pinterest