The one cardinal rule for every and all weddings is this: do not upstage the bride. 
Also, never wear white.
Unfortunately, one woman managed to break both of these rules. 
A mother of the groom attempted to ensure all eyes were on her by donning a replica dress of the bride's wedding gown – yikes! 
The bride shared her experience on Reddit's wedding shame community, sharing a series of snaps from her "big day." In the photo, the bride, mother-in-law, and now, ex-husband, can be seen posing for the cringe-worthy photo. 
"MIL really wanted to be bride. I'm now divorced from her son, who she posed with in the 2nd picture," wrote jerseygirl1105.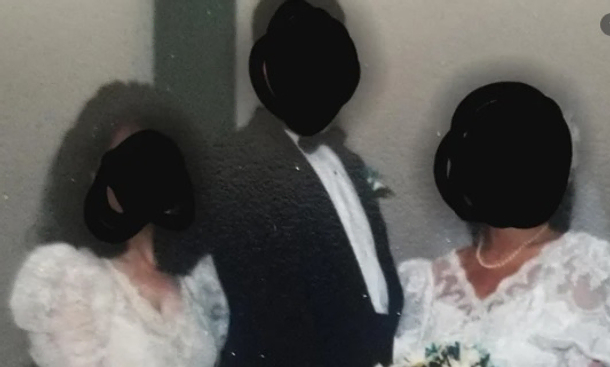 It's a tough pill to swallow but the dresses look eerily similar. 
So, just what did the guests at the wedding think? 
"It was humiliating for her because the reaction was not what she expected, which was to feel like the bride. Instead, she looked like an absolute fool."
While the image stirs up some level of fury and embarrassment, the comments regarding the post were hilarious. 
"I thought they were sister wives," said one comment.
"You know the engagement photos where the bride-to-be poses with left hand on chest, engagement ring showing? It looks like she's doing that in the mother/son photo," noted another.
All's well that ends well! The Redditor explained that despite the kerfuffle that took place on her wedding day, the ending of her marriage was not so disastrous. 
"We remain good friends because he's a great guy who was embarrassed by his mother."
Feature image: Unsplash | Reddit