When the cravings hit, there's nothing you can do as one bridal couple recently found out. After all, walking down the aisle and saying "I do" can certainly work up an apetitie. 
Newlyweds Basman Alwakeel (28) and blushing bride Haneen Alkhthir (31) tied the knot in a traditional wedding ceremony before sneaking away to satisfy their fast food cravings – a tasty meal at McDonalds – before heading back to an incredible evening with family and friends. 
The couple, who hail from Australia, spent a few hours snapping wedding pics at the University of Sydney. 
"It is such a beautiful location, but we were so hungry and craved some food, so we did a quick search of the nearest McDonald's," said Basman.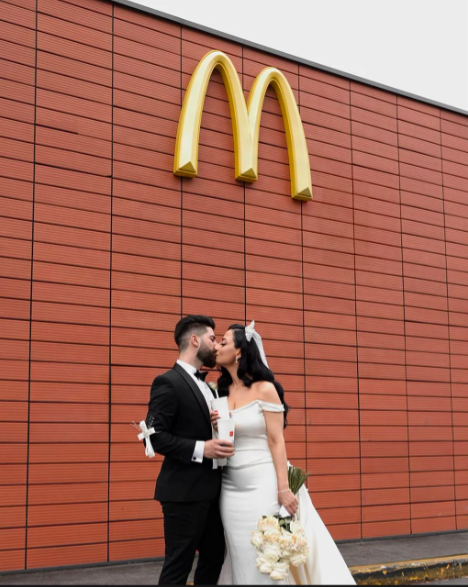 So what was on the menu for Mr and Mrs? 
"We both ordered a spicy McChicken with chips and coke. The staff were shocked and the people kept congratulating us." 
Thankfully, the talented photographer was there to capture the "beautiful and natural moment."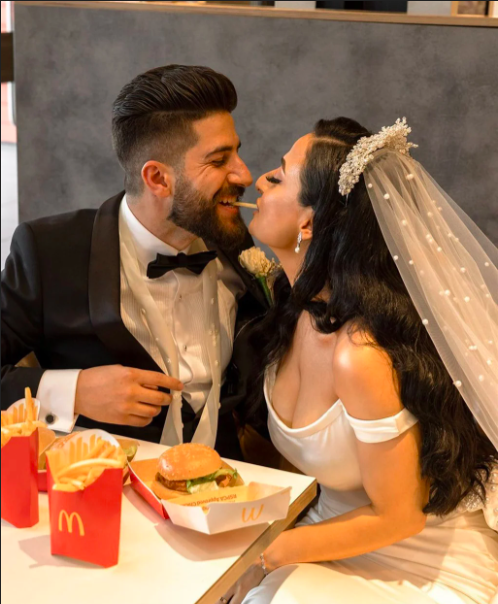 Despite the impromptu affair, that meal sure does look delicious! Even more fantastic is the fact that the gorgeous bride managed to keep her all-white wedding attire free of ketchup – no easy feat! 
But while the couple tucked into a spicy chicken burger, just what about the guests? Friends and family did not go hungry as tradition dictates otherwise.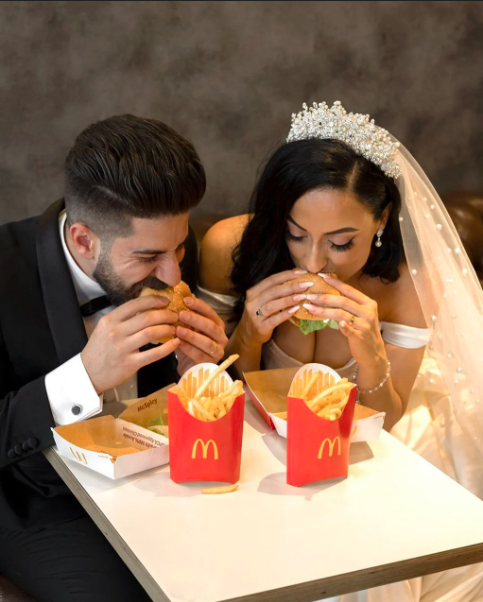 "It's tradition for us to have guests in both the bride and groom's house before the service. Simple snacks are prepared for the guests and later at the reception we chose Mediterranean food," Basman said.
Feature Image: @auraweddings/ Caters News