The Garden Venue in Randburg is an award-winning wedding venue offering bespoke wedding packages. Set across three hectares, only minutes from the Northgate Dome, guests can enjoy an authentic country atmosphere.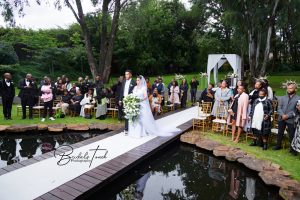 Upon arrival, it's undeniable that the most distinctive feature of the award-winning venue is the lovely, landscaped gardens – idyllic, meticulously maintained spaces adorned with captivating water features. Furthermore, The Garden Venue's ability to bring the beauty of nature inside really sets this venue apart.
Three halls on the stunning premises embrace a traditional thatch design, exuding a sophisticated and warm aesthetic. Two more halls are loved for a more contemporary, minimalist style. There's something for every couple.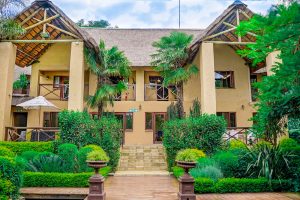 All The Garden Venue's wedding spaces are surrounded by magnificent greenery, featuring multiple water accents. Their incredible venues can host celebrations ranging from 30 to 450 guests per wedding.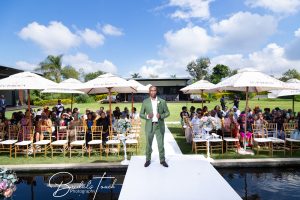 Accompanying the multiple reception and ceremony spaces is a range of services and packages, including catering and décor. The team of wedding coordinators can present personalized solutions for an expertly coordinated, magical day.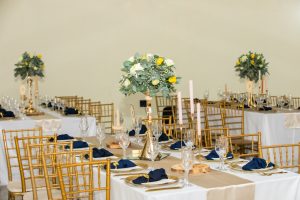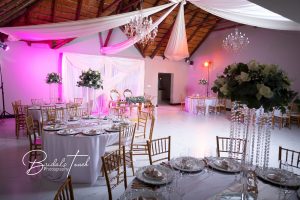 The Garden Venue offers a full complement of staff. Your experience starts with a sales consultant and then you're allocated a senior wedding coordinator who will look after you from the beginning of your planning process right through to the last dance. A second coordinator is also allocated and will manage all the practical responsibilities, including coordinating waiters, barman and cleaning services on the day.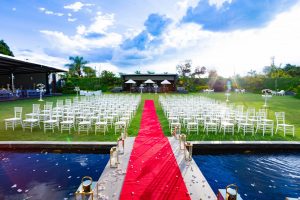 "Your wedding is important to us, no matter how big or small. We are here to help you make your special day as exquisite as possible, so please feel free to contact us for a wedding consultation."
Choose from five wedding venues:
The Garden Arena | Seats 150 – 450 Guests
The Forest Hall | Seats 150 – 350 Guests
The Elephant Hall | Seats 80 – 140 Guests
The Olive Tree Hide | Seats 50 – 80 Guests
The Peacock Room | Seats 30 – 60 Guests
The Garden Venue's details: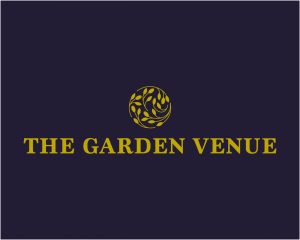 Venues
|
Gauteng
| Guests: 300+ | Price on Enquiry
Services Provided
External wedding planner allowed
Wedding planner by venue inclusive
External catering allowed
Plan B weather option
Parking
Ceremony venue
Reception venue
Staff included in venue hire
Staff available
Bar available
External bar service allowed
Times
Morning
Afternoon
Evening
Weekdays
Weekends
Summer
Winter