There's nothing we love more than a fairytale proposal, and is there anything more romantic than running 90 kilometres to show just how much you want to be with "your person?"
While most people head to the Comrades to stretch their legs and show off the hard work they've put in over the last few months, Joseph Kagiso Ndlovu used the opportunity to propose to the lady in his life.
The 90km ultramarathon is a beast that attracts runners from all over the world with athletes using the event to raise funds for charity.
However, Joseph had something different in mind as he ran the entire 90km with a scroll of paper rolled up in his pocket with only one thing on his mind: to go down on his knee and ask the woman he loves to marry him.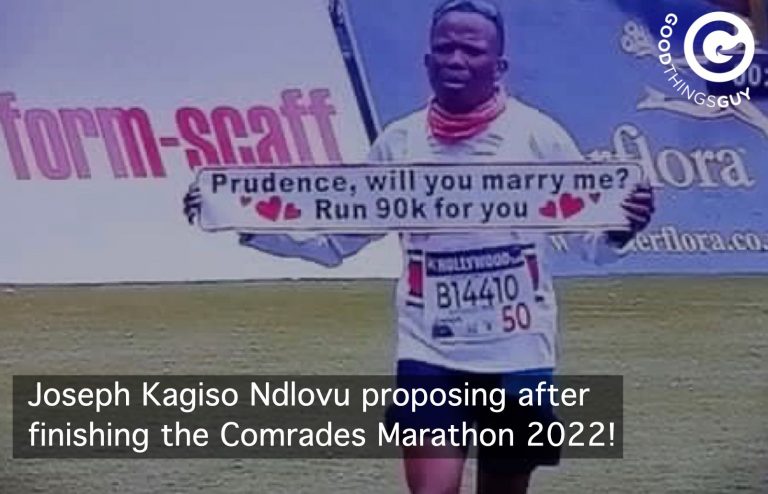 Joseph made it to the finish line and finished the event at 8:40:05. Even more spectacular is the fact that he asked the love of his life to marry him on national TV – now, wouldn't that make anyone blush?
So, who is the lucky lady? Prudence Phalatse-Mampe said "yes" with countless South African companies looking to aid the couple on their journey to saying "I do."
A big congratulations to the newly engaged couple!
Feature image:  Unsplash