There are many ingredients that make a wedding day special – and as the type-A personality planner knows, each one has been thought, jotted down and researched to the nine. The metaphorical cherry of a gorgeous day, of course, goes on top of the cake. The wedding cake might seem to the onlooker as a minor detail, but it is the creme-de-la-creme part of the loving celebration that says 'I can have my cake and eat it too.'
In 2022, the world of wedding cakes considers itself as part of the more imaginative eras of love.
The pandemic played its tune of course, as lockdown encouraged many to tap into more creative styles and baking wonders.
Here are 9 wedding cake trends we can't wait to take a bite of in 2022:
Pearl Wedding Cakes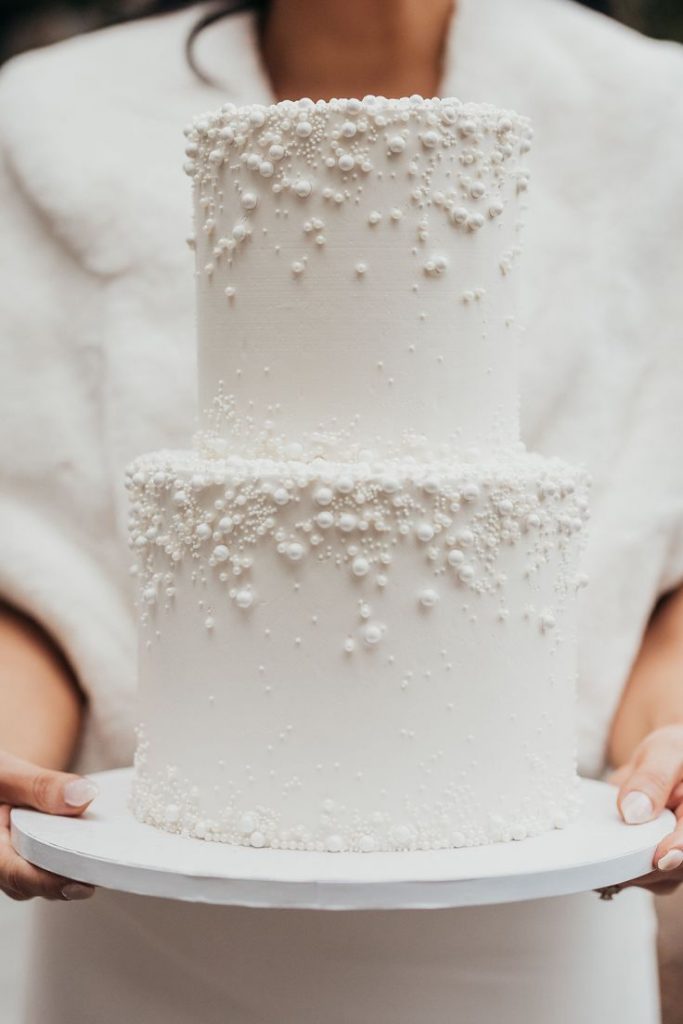 Pearls can truly dress up any aesthetic – from veils to icing finishes. Glistening white sugar pearls are set to grace many weddings in 2022, and the best part is that they go with any icing colour. Whether they are dotted along the various tiers, crisscrossed or used to dote the centre of a pressed or frosted flower bud, sugar pearls are a luxurious finish to play up or epitomise your wedding.
Bas Relief Detailing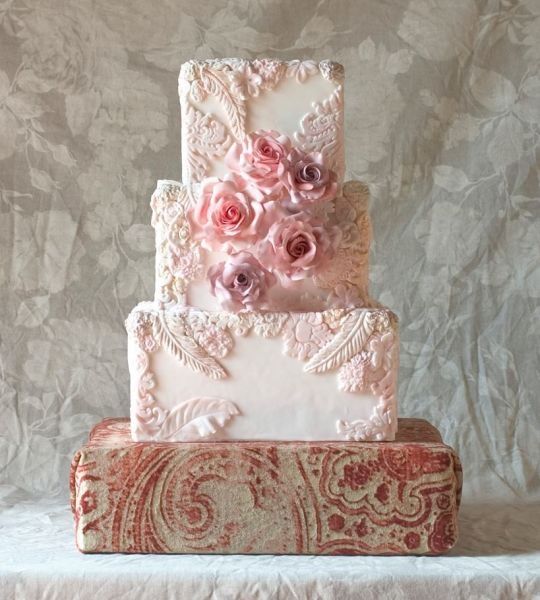 Upon hearing the term 'Bas Relief' you'd be forgiven for wondering if your cake will have anything to do with the art of sculpting – as this artistic technique is where the term is borrowed from. As it is in the world of sculpting, bas relief refers to a pattern raised or projected from its surface. The technique makes for fabulous intricate designs and is the perfect ode to Roman art in centuries gone by. If you have a flair for ancient art styles and want to bring that same artistic energy to your wedding, this is the perfect cake trend to get excited about. Pro tip: The technique is most effective when the detailing and the icing are the same colour.
Geode Wedding Cakes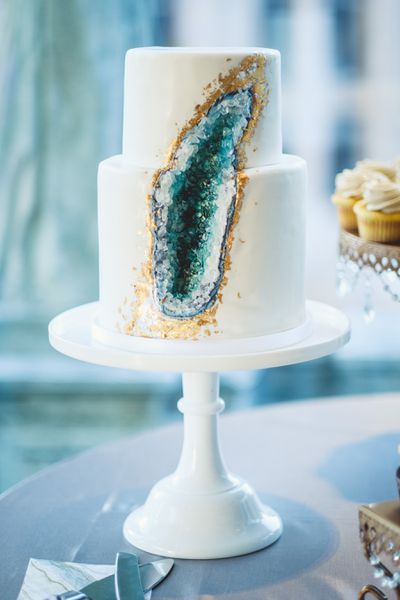 If you are someone who carries crystals around at any given time, you'll definitely be on the right path with Geode Wedding Cakes. Create the illusion of rock formations with hidden gems inside – namely candy crystals that you can eat. Geode wedding cakes are one of the more unique cake trends to try, but the effort of such intricacy on a special day is always worth it. Not sure which gemstone to mimic? Rose Quartz are the gemstones most linked to love, and the baby pink hues will certainly be a show stopper.
Small Wedding Cakes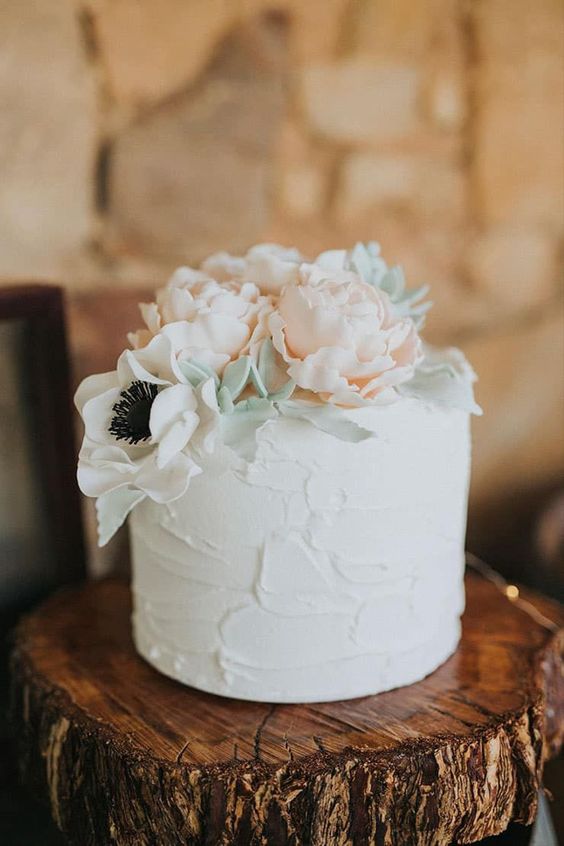 Sometimes less is far more lovely than more. The small wedding cake trend hopped onto the scene last year when many people opted not to postpone grand ceremonies, but to turn them into micro-weddings. It's all the glamour, just on a smaller scale. Singl or double-tier wedding cakes are an ideal choice for the happy couple looking to actually finish their wedding cake – making it a top-tier choice for smaller weddings. The best part about small wedding cakes is that more effort can go into the design.
Pressed Florals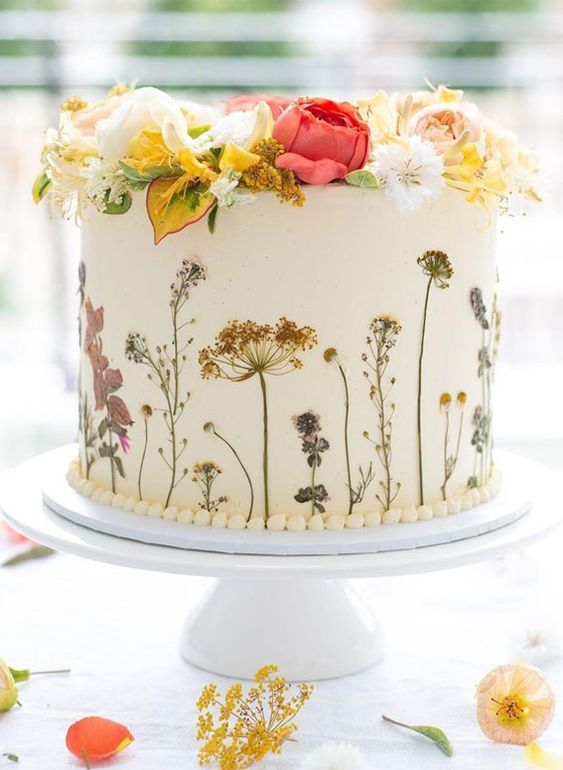 Fairytale wedding dreamers or those wishing for a garden wedding will love the pressed florals trend that has continued to remain popular throughout time. Simple and gorgeous, pressed flower wedding cakes can give either bohemian or luxurious energy, depending on the flower choices. For a bohemian feel, try pressed daisies, while if you want something a little more suave, try lavender assortments.
Translucent Isomalt Designs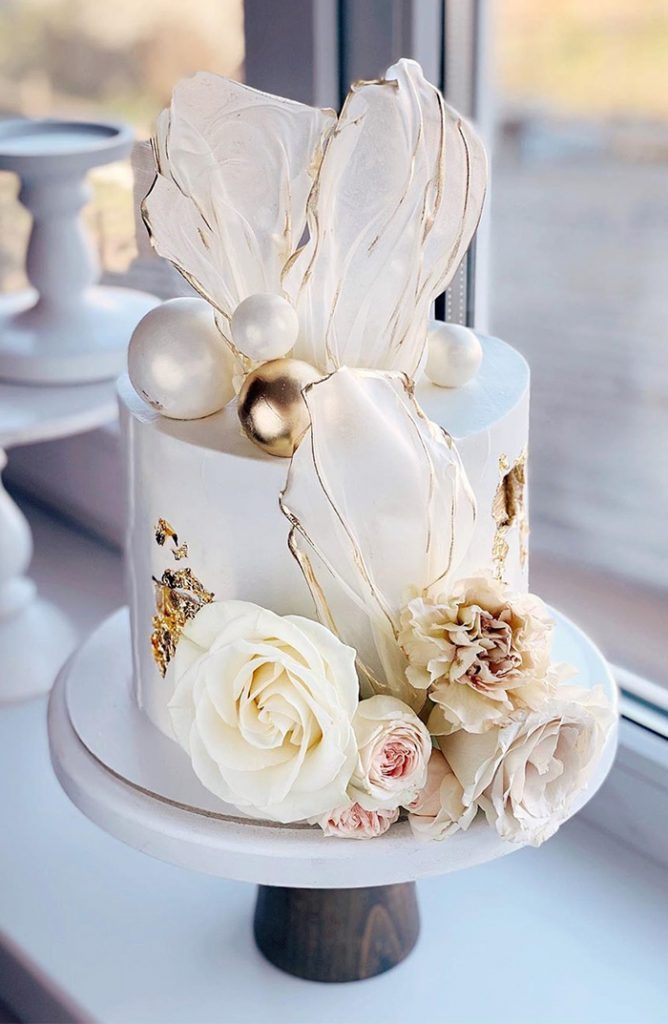 They say that transparency is fundamental for any relationship, and so it comes as little surprise that translucent isomalt designs are on the rise in the era focused on communication in relationships. Isomalt is a medium that is often used to create clear art for cakes in a divine, sugary way. The cakes are art themselves, and the pale colour choices make for gorgeous colour blocking if you really want your wedding to be an extension of your bright personalities.
Individual mini-cakes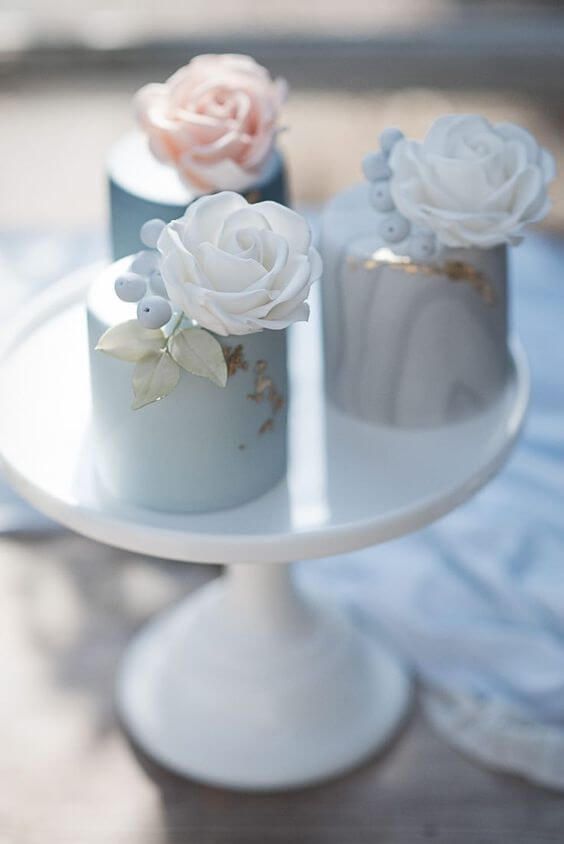 What about a wedding where everyone can have their own individual wedding cake? The mini-cakes trend is one of the most creative ways to limit contact and truly share the love. Whether you opt for individual cakes per table or for a cupcake assortment, this is the perfect way to 'let them eat cake.'
Impressionist Detailing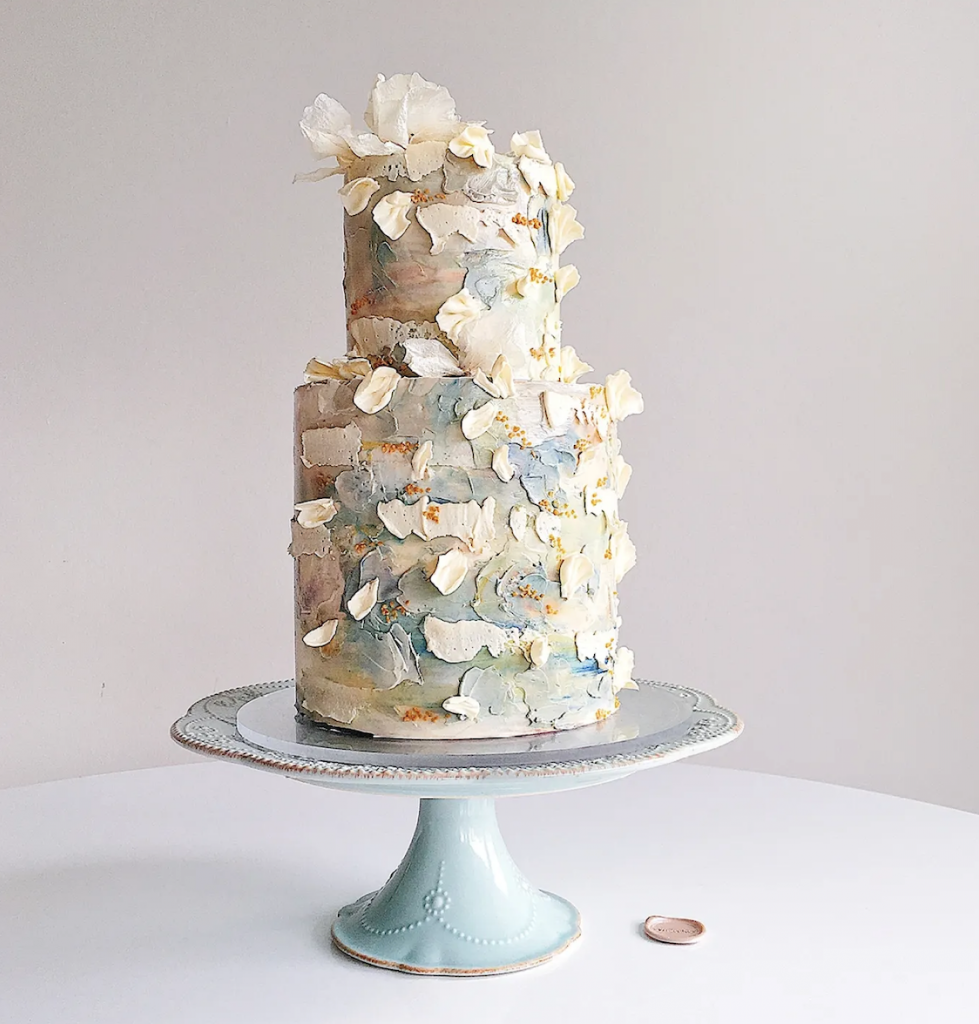 The impressionst artistic era is easily one of the most bespoke in art. And now, the era of monet can feature on your special day. What does art taste like? Well, you'll surely find out. The abstract-esque nature of these wedding cake creations is all-too delicious for a non-traditional wedding where creativity reigns.
Drip Wedding Cakes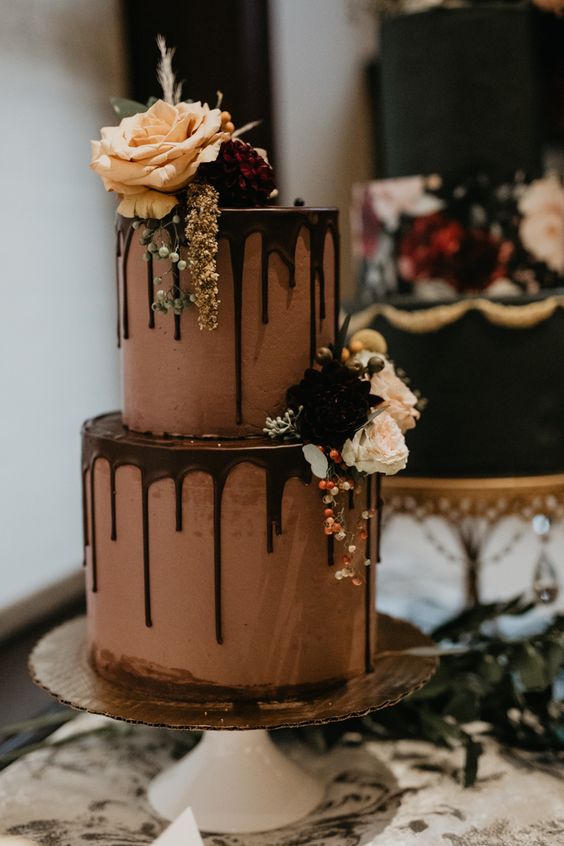 Drip cakes have been on the rise in popularity and endorsed by the likes of Martha Steward. Dressed in fun, its the perfect design that can be coupled with most others – from pearls to flower arrangements. These are some of the sweetest wedding cake designs hot in the wedding world right now and are well suited for the fun-loving couple who believe that cake should look like a dessert and not a sculpture.
Feature Image: Pinterest