Some brides are born to break the rules. To scoff at tradition and forge a new path.
Now, this doesn't have to mean ditching the white dress and opting for something a little darker, as per the wedding trends currently making waves on Pinterest. Sometimes the forward-thinking bride embodies her boldness with something as small as a non-traditional wedding veil.
Small steps, right? If you're looking to embrace your 'wild' side by going beyond the white tulle or lace, here are a few stunning suggestions:
Polka Dot 
If you love a good polka dot outfit, then you're in luck! Including a polka dot veil in your wedding ensemble can be an exciting way to infuse a little fun into your outfit.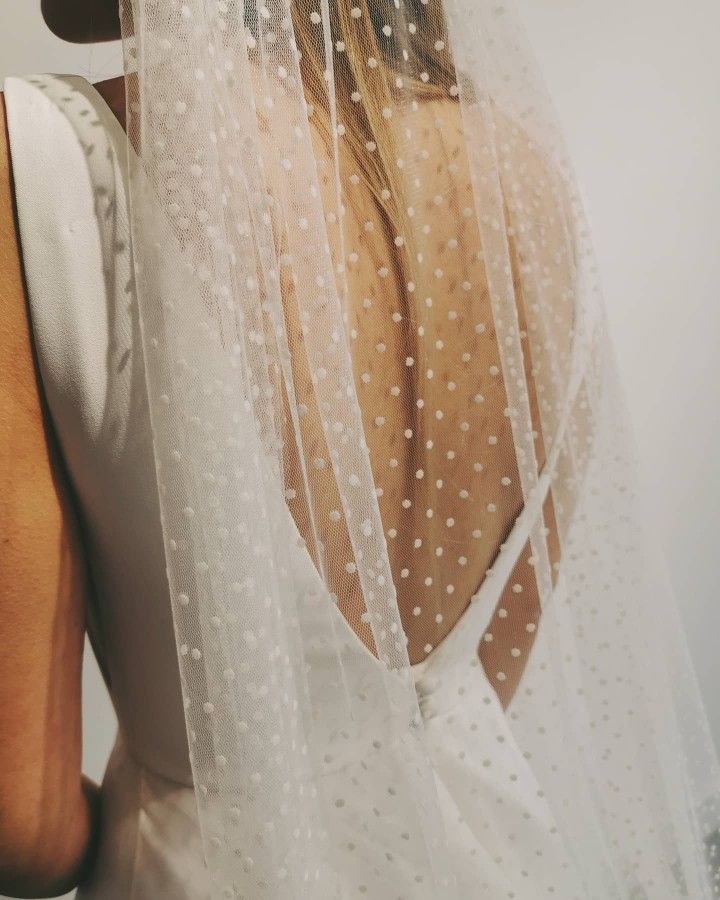 Something Blue 
A modern twist on something blue. A blue wedding veil can be a wonderful way to add a pop of colour as it provides a beautiful contrast if you're sporting a white wedding dress.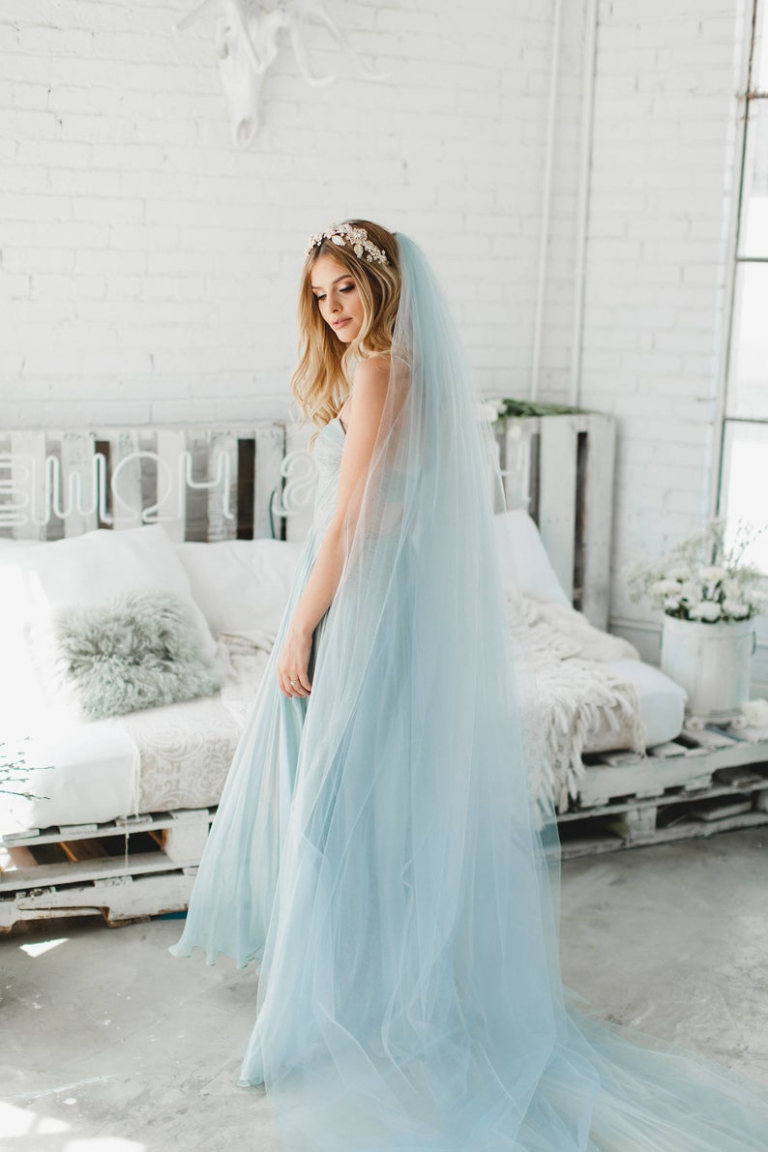 Pearl-studded
Pearls are having a bit of a moment right now and are a trend that has brides "oh-ing" and "ah-ing," and for good reason. Pearls are often associated with royalty and opulence, and that's exactly the vibe you'll get when adding modern pearls to your veil.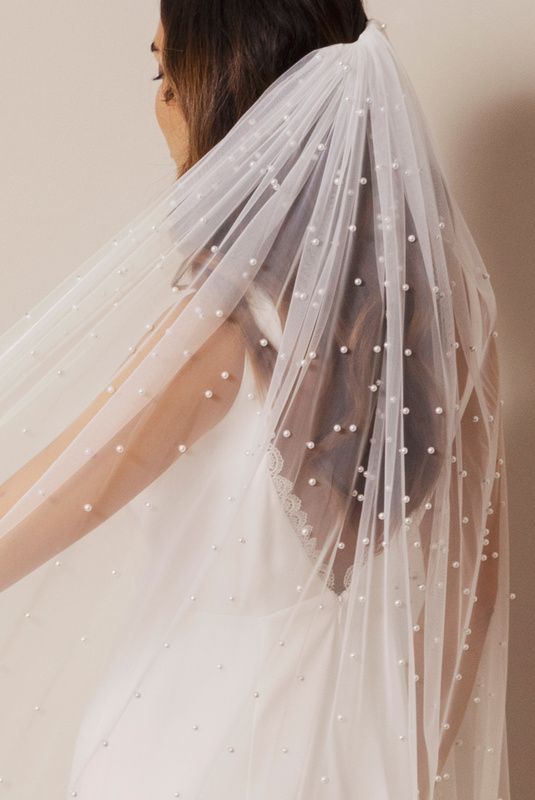 The Birdcage 
Who needs a long veil anyway? Short and sweet in more ways than one, the classic "birdcage" veil is a great addition for brides who are looking for something different yet simple. Make it your own by adding modern pearls or flowers, let your inner-creative run wild!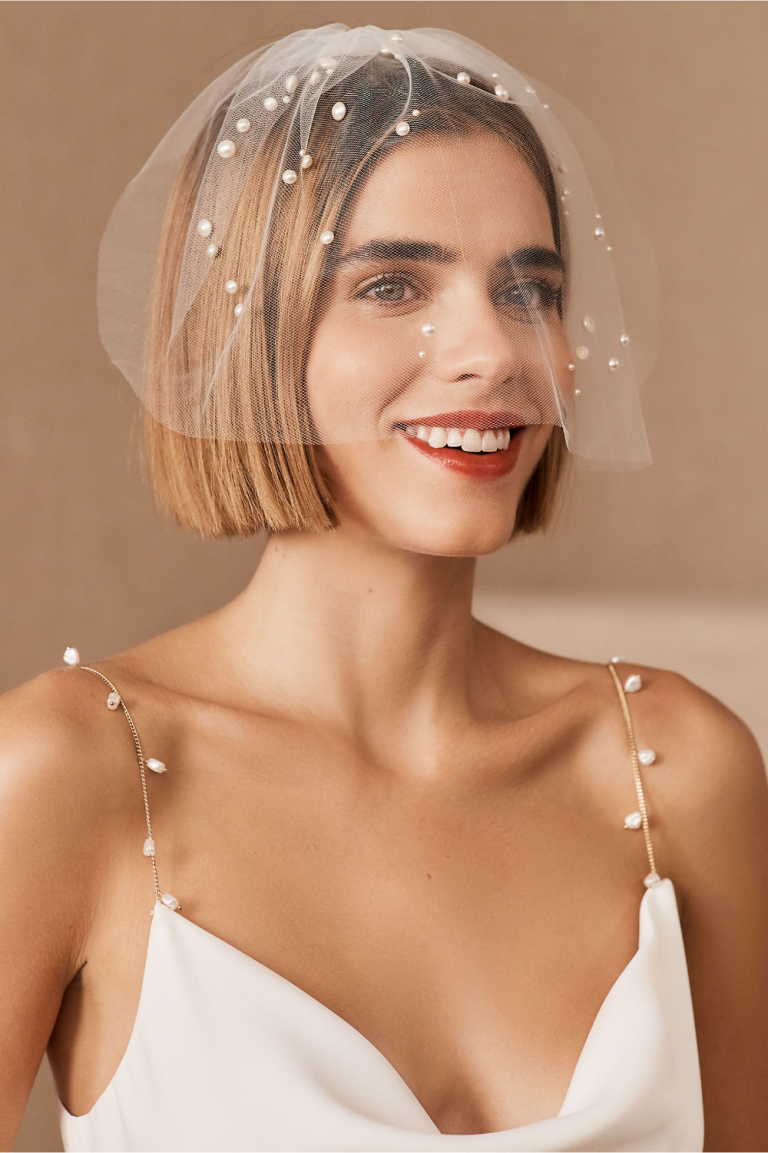 Adorned with flowers 
Flowers have a way of elevating anyone's mood, so why not do the same for your veil. Opt for a traditional veil but zhoosh it up by adding your favourite flowers. Fresh flowers are best, so make sure you speak to your florist or go the dry flower route if you're feeling sentimental and looking to keep things fresh forever.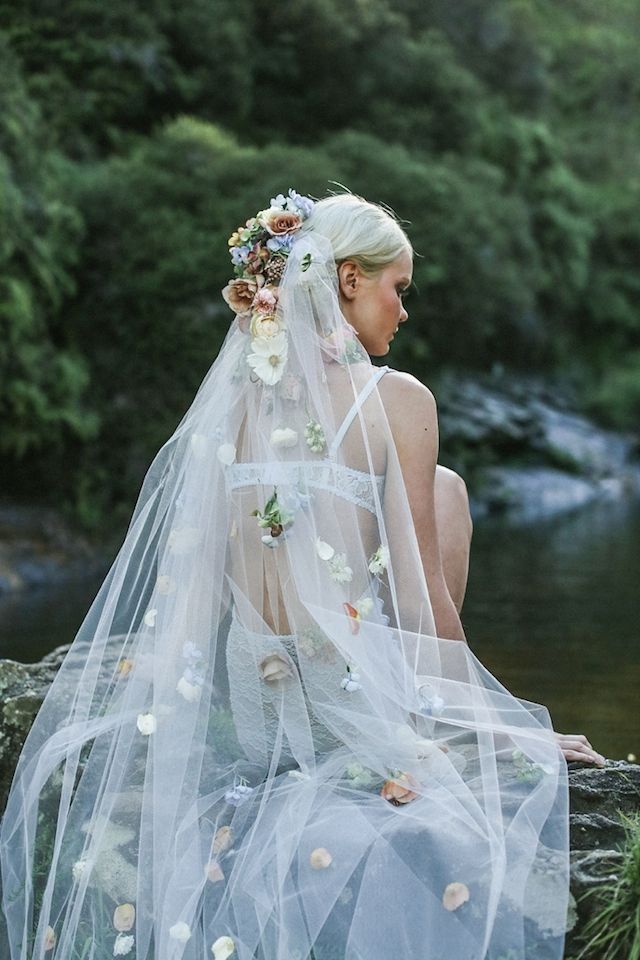 Embroidered Elegance
If adding fresh flowers to your veil doesn't sound like something you'd like but you're still looking to add a few blooms to your accessory, a colourful embroidered veil is the way to go. It's a great addition for brides who are looking to add a little bohemian flair to their wedding outfit and creates an incredible texture too!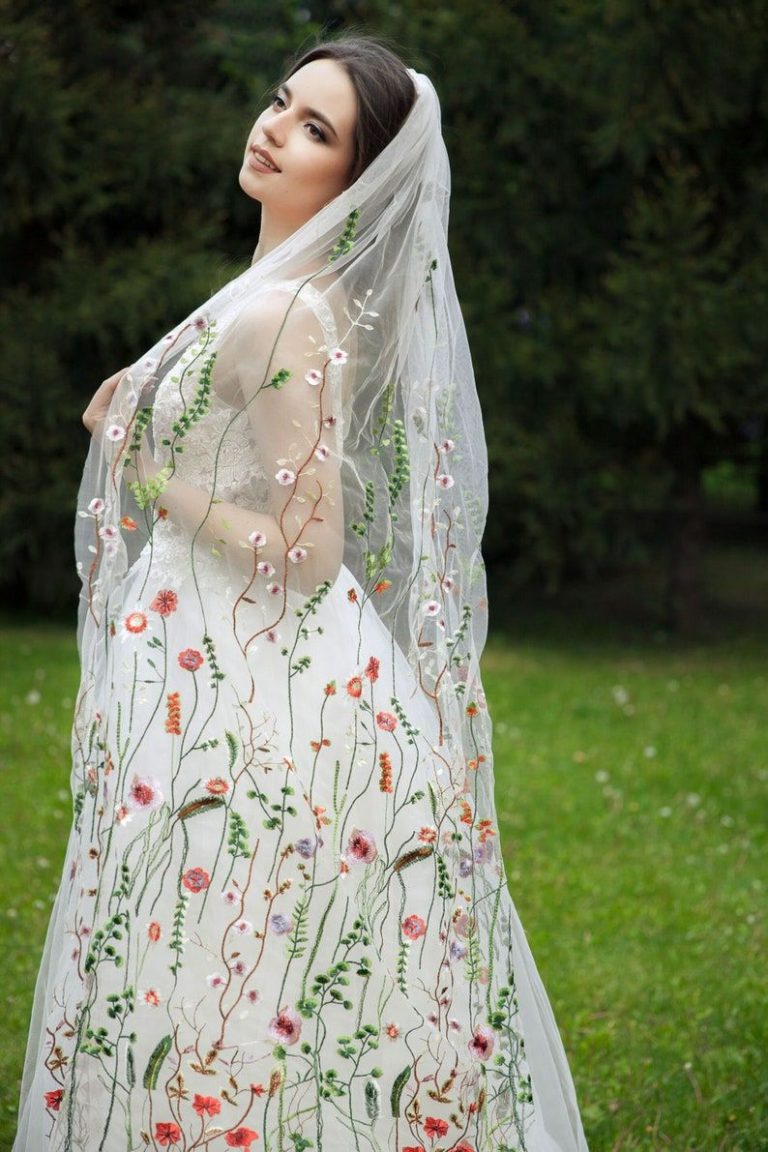 Feature Image: Pinterest