Vrede en Lust is a real-world wonderland and is the latest winner of Kfm 94.5's Best of the Cape Awards.
Founded more than 300 years ago, the farm is an ode to standing the test of time. Today, this breathtakingly modern wine farm – a family-owned and managed wine business – is a tribute to its noble roots and continues to build on years of history and heritage.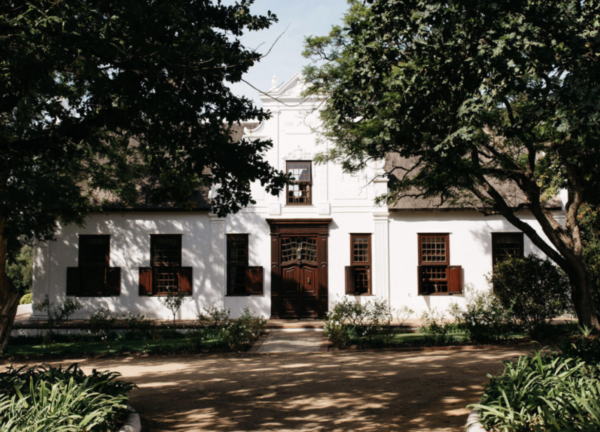 A Winelands gem that oozes romance at every point, Vrede en Lust's views are stunning, featuring rolling green lawns, vineyards, and historical Cape Dutch architecture – the perfect backdrop for a stunning wedding ceremony.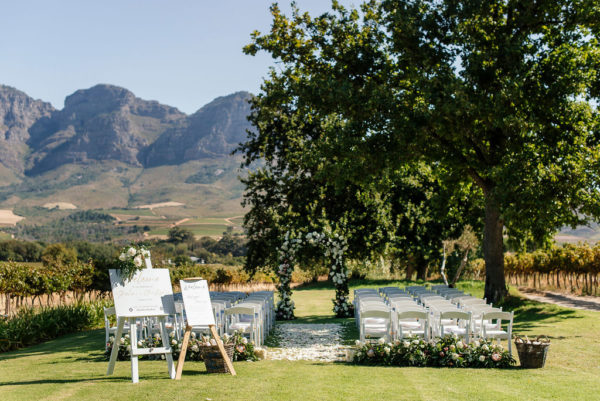 After enjoying pre-drinks in the garden, guests can make their way to the Vineyard Terrace. Here, surrounded by frameless glass walls and doused in natural light, couples say I do. A stunning start to forever.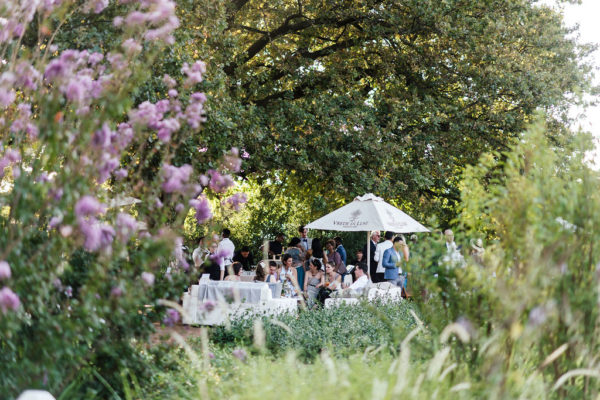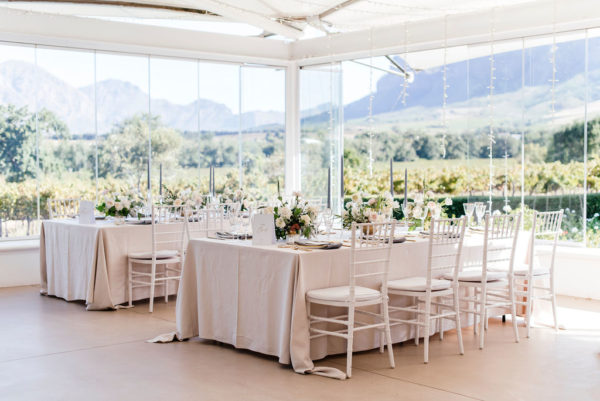 Leading up to your big day, Vrede en Lust's talented team of wedding coordinators will be sure to check all of your dream day boxes. From pre-planning to world-class catering on the day and fabulous accommodation in which to stay after, Vrede en Lust provides the full wedding monty. And it's all exclusive and customisable, of course.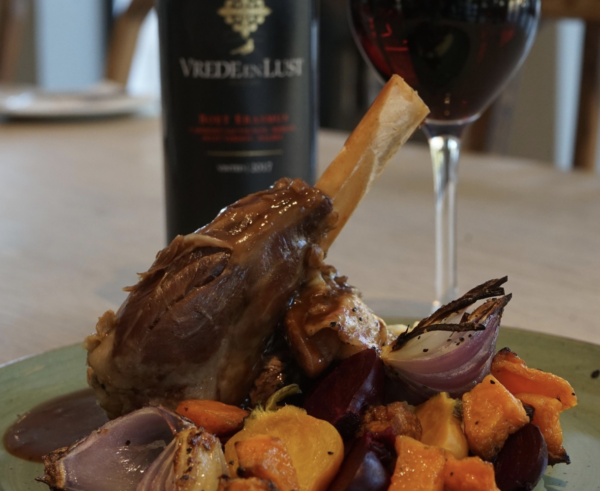 Planning a wedding on any scale is no walk in the vineyards. This is what makes Vrede en Lust's Wedding Venue offerings so spectacular.
Offerings include: 
A picturesque venue with historical Cape Dutch architecture and undulating vineyards.
A wedding venue enclosed with glass walls.
A beautiful ceremony and pre-drinks in the gardens.
Seating for up to 120 people, with a dance floor inside. Or, up to 150 guests with a dance floor outside (weather permitting).
There's accommodation for up to 40 guests on the estate within walking distance from the wedding venue.
Access to exclusive use of the wedding venue and accommodation section of the farm by the bridal couple and their guests for the duration of their stay.
Catering by Lust Bistro and Bakery – delicious!
The Vineyard Terrace:
The Vineyard terrace offers spectacular views with a total of 300sqm outdoor floor space, surrounded by frameless glass (250sqm covered by a permanent roof structure).
The historic cellar covers more than 300sqm, with a permanent kitchen and toilets.
The venue is backed by generator power to ensure no loss of electricity at any time. Cheers, Eskom.
The good folks at Vrede en Lust welcome you to visit the venue and discuss your requirements with their incredible wedding coordinators.
Contact VNL Coordinators: 021 874 1611 (during business hours, Monday to Friday, 8am to 5pm) or email [email protected].
Vrede en Lust's Details: 
Website: www.vnl.co.za
Location: Intersection R45 & Klapmuts Road, Simondium, Western Cape.
The finalists in this category were: 
Feature image: Vrede en Rust