The world loves a good comeback story, and there's no bigger one than that of Britney Spears. The pop star is thriving after being let out of a brutal 13-year conservatorship and is currently in the midst of wedding planning.
Spears and fiancé, Sam Asghari, have reportedly set a wedding date. Much to the chagrin of her fans, this won't be made public.
The award-winning singer got engaged to 28-year-old Asghari back in September after seven years of dating, recently revealing that they know when they'll be saying "I do."
The soon-to-be husband went straight to his Instagram stories to share the news
"Our lives have been a real-life fairytale. Also, The big day has been set! But nobody will know until the day after"
What was revealed though was the shiny engagement ring that Spears wore on her ring finger. The diamond ring reportedly cost $70 000 and was a labour of love, according to Asghari who refused any celebrity sponsorship and decided to purchase it out of his own pocket.
"I wanted to work and pay for it because, you know, a lot of celebrities get it for free for advertisement and stuff. I said, 'I want it to mean something, and I want it to mean (something) from a working man.' "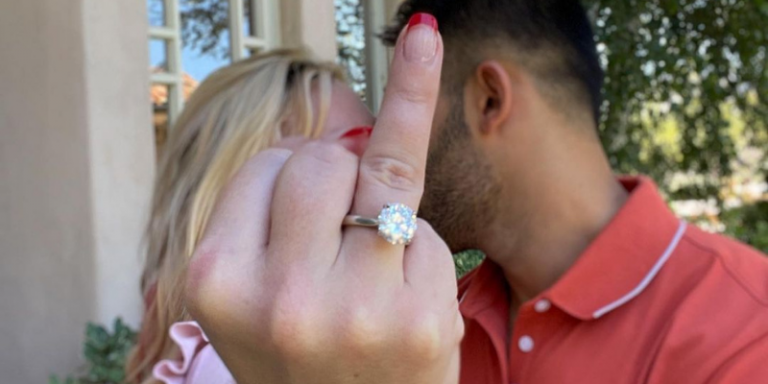 The 40-year-old singer, who's pregnant with her third child, has eluded to the fact that she already has her wedding outfit.
"Introducing Wendy (cat emoji)!!! And yes, this is the veil to my wedding dress (bride emoji) !!!(sic)," she captioned her adorable Instagram image.
We couldn't be more excited to see what she decides to rock on her big day!
Feature Image: