When picking out your wedding dress, there's no doubt you'll encounter dime-a-dozen inspiration springboards and influences.
You might be tempted to go along with trends or maybe even take a note from the Met Gala gown looks.
However, if you're zodiac obsessed and make most of your decisions based on Co-Star's advice, then you might want to turn to the stars for that added touch of inspiration. Can fashion choices be inspired by the stars? Absolutely, and there's quite a bit of literature on the connection too. Keeping this in mind, here are your wedding dress suggestions as told by the stars:
*These suggestions are based on your Sun signs
Aries 
Aries are passionate, know how to stand in their decisions, love to be bold and are naturally competitive and daring, but are also soft marshmallows on the inside. So, how does this translate to fashion, let alone a wedding dress?
An Aries wants pieces that will stand out and be admired, but not for being grand – for being different. A married look of striking and soft is their cup of tea, with something that says 'powerful' at the forefront of their minds (they are ruled by their heads, afterall) This could come across as a desire for something more traditionally masculine (ie: opting for a power suit instead of a gown) but a lot of Aries are also very in touch with their divine feminine, meaning a more darling look complimented with bold accessories could be perfect, especially with a high cut leg or plunging neckline.
Being the first in the zodiac, the ram is all about setting trends, so whatever look is emerging ie: mini-wedding dresses, you can bet your bottom dollar an Aries has considered it.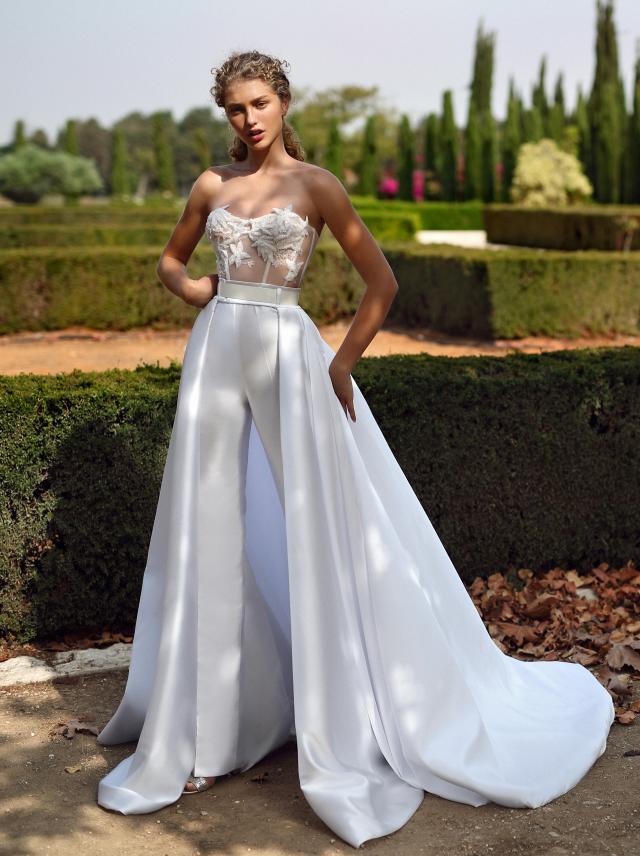 Eva Lendel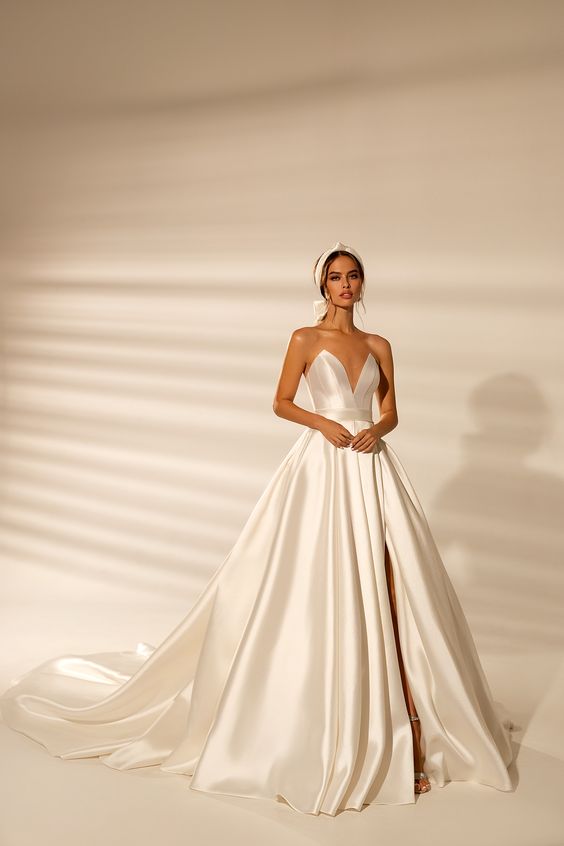 Milla Nova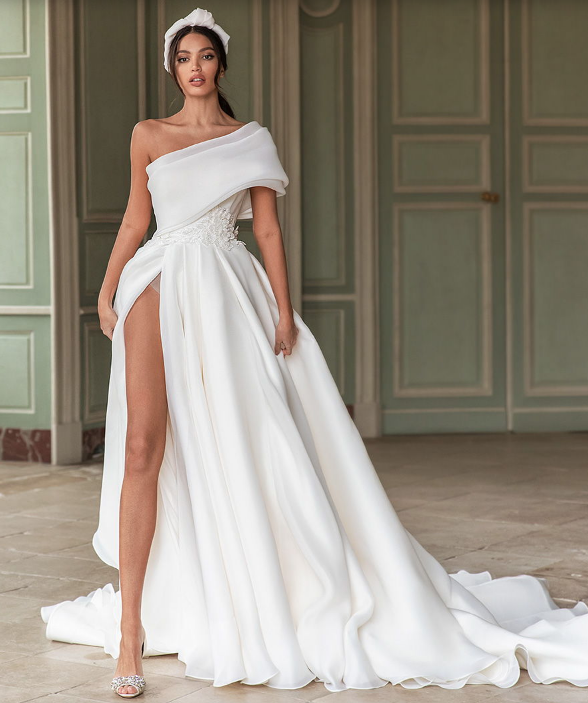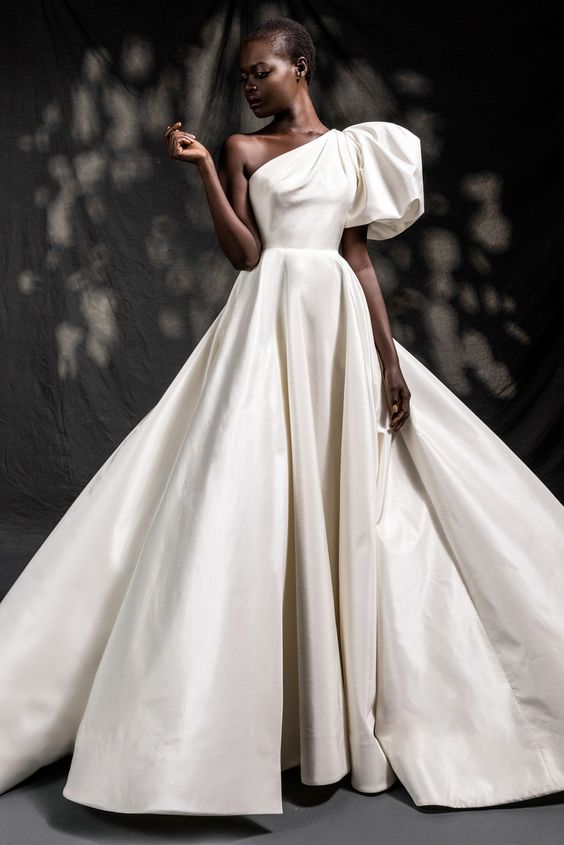 Taurus 
Taurus are known for their stability and chic when it comes to dressing. As an Earth sign, Taurus loves elements connected to nature – practically. If it's not subtle florals, then it's something that is easy for them to feel comfortable in. However, don't be deceived – Taurus can be very picky and like the finer things in the elegance clad. While their looks may not be overtly grandeur, they are certainly of quality. Taurus is ruled by Venus the planet of love and beauty, which echoes into their closets, sometimes through subtle sensuality.
Tarus is ruled by the throat, so something that premises the neck, or cuts that draw the eyes upward are perfect options.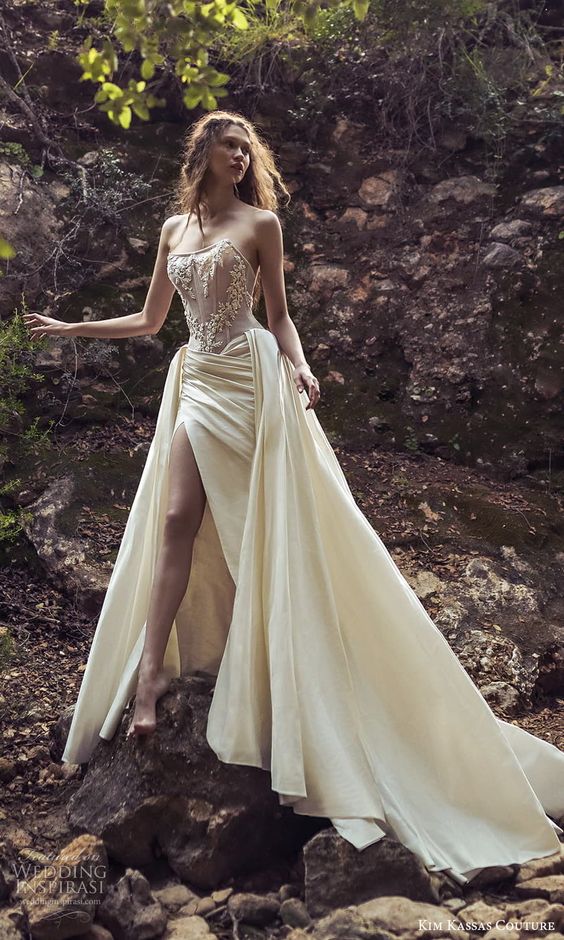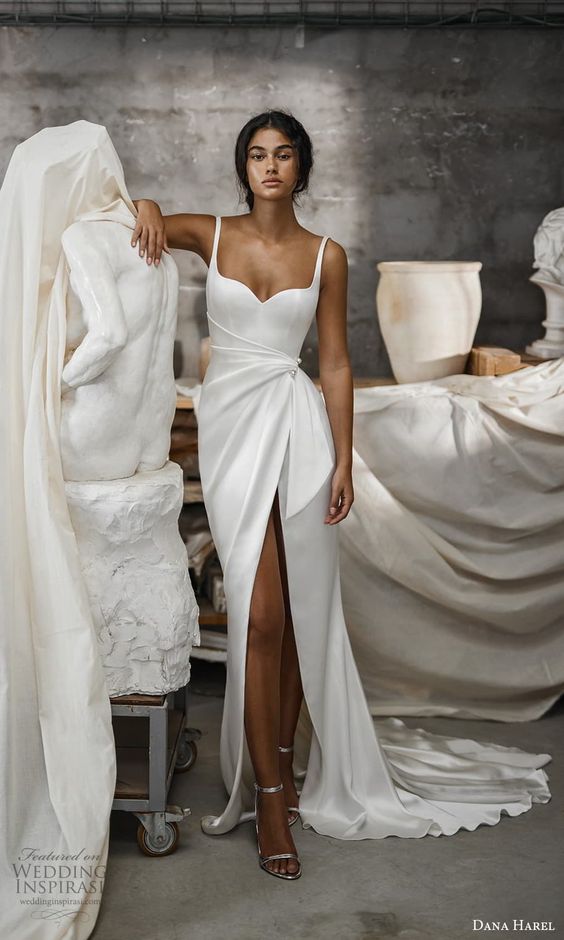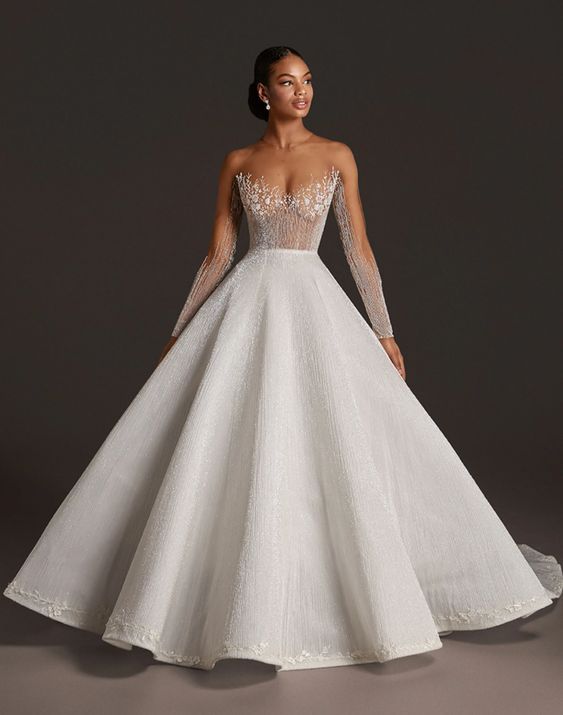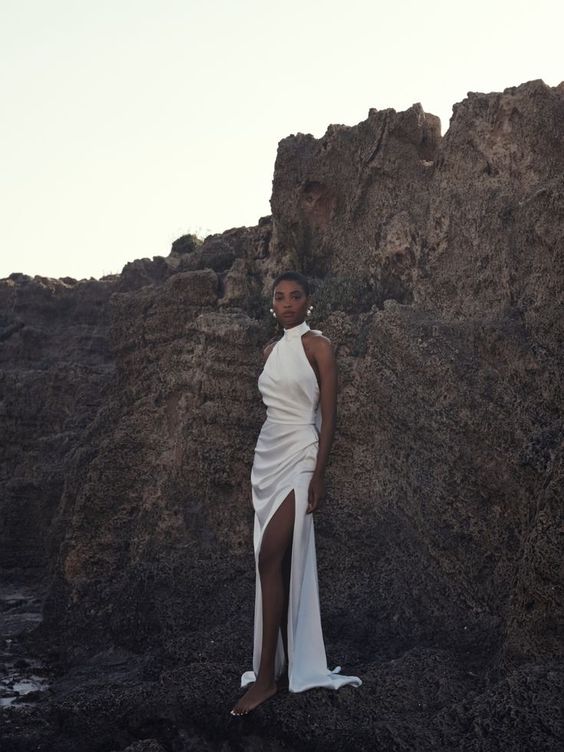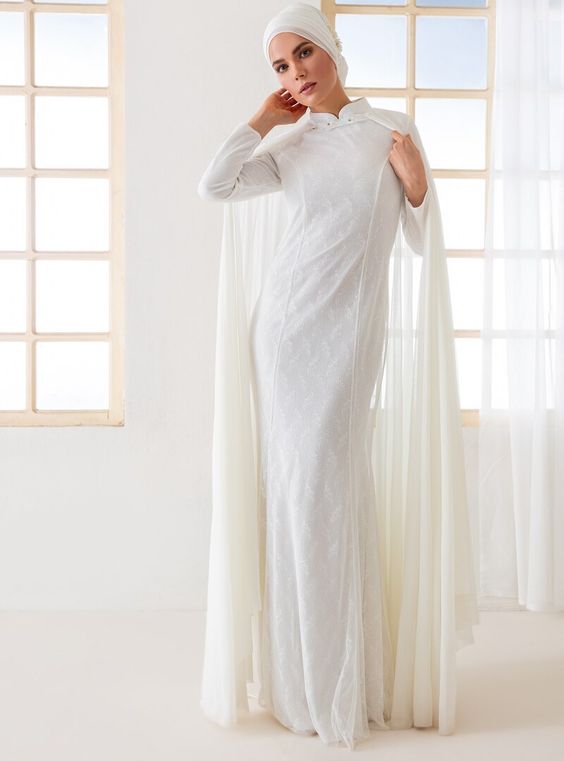 Gemini 
Gemini, the sign of mystery and the double-edged sword is constantly attempting to feed their curiosity, which often reads in their fashion choices. Gemini's love options and for their outfits to make an impact on others. As the pillar of the air signs, Gemini's don't like to feel confined or controlled, and don't enjoy pieces that invoke those feelings either. Gemini is ruled by Mercury, which translates to communication and rationality. Their fashion choices will almost always attempt to communicate a message of expression, but given the twin symbolism of their sign, a piece that can blend both light and dark elements of their personality works best. Ruled by the arms and hands, Gemini will be drawn to sleeve elements.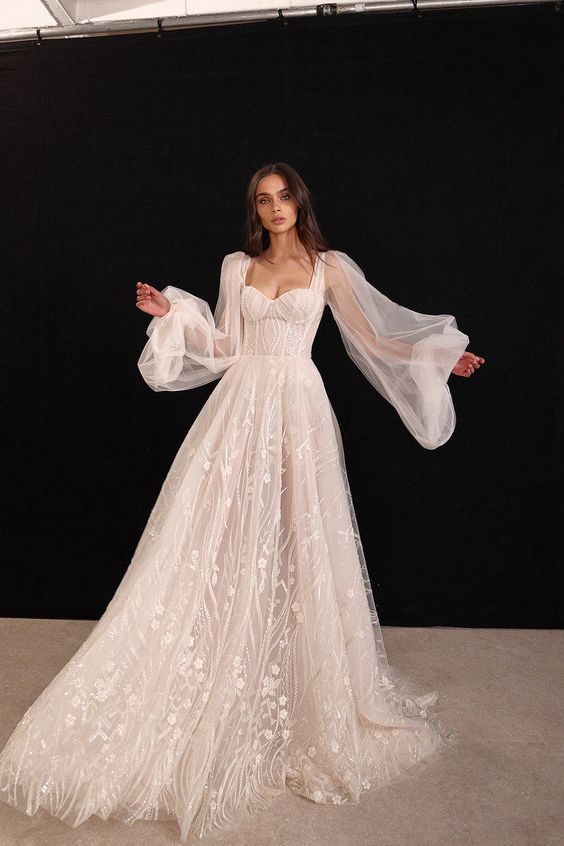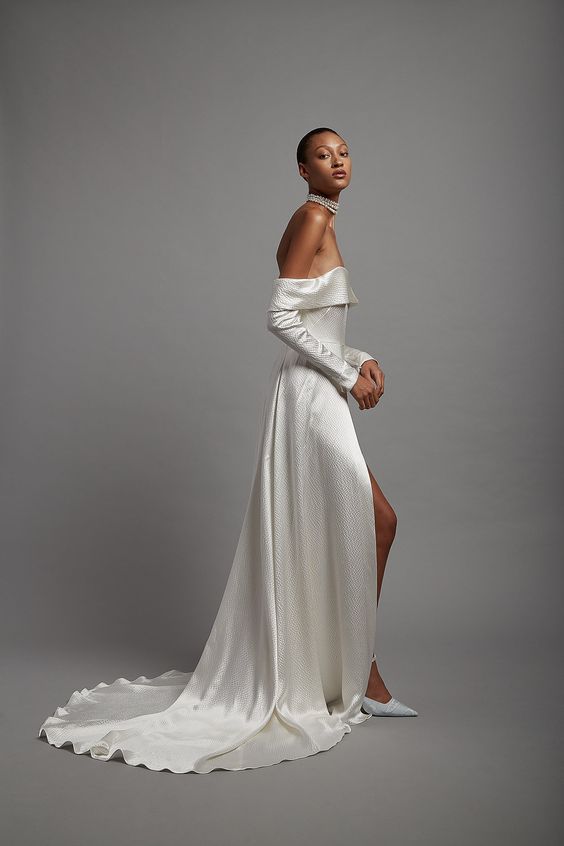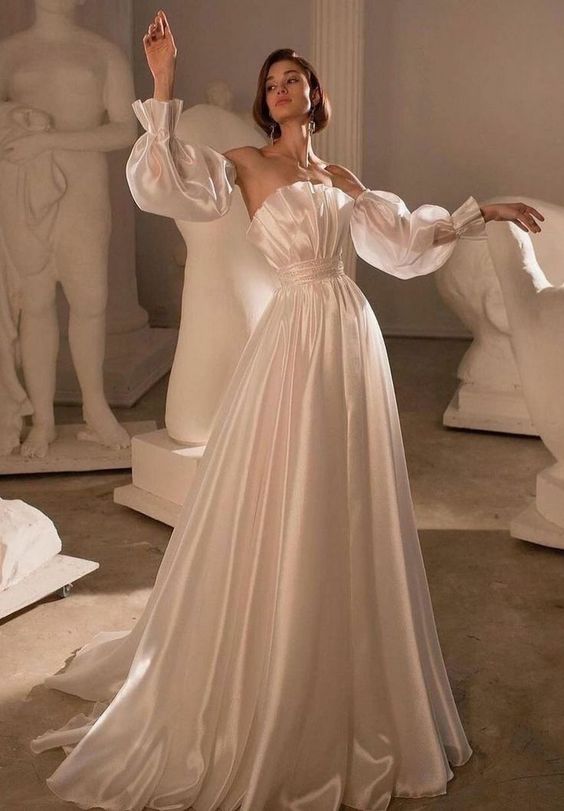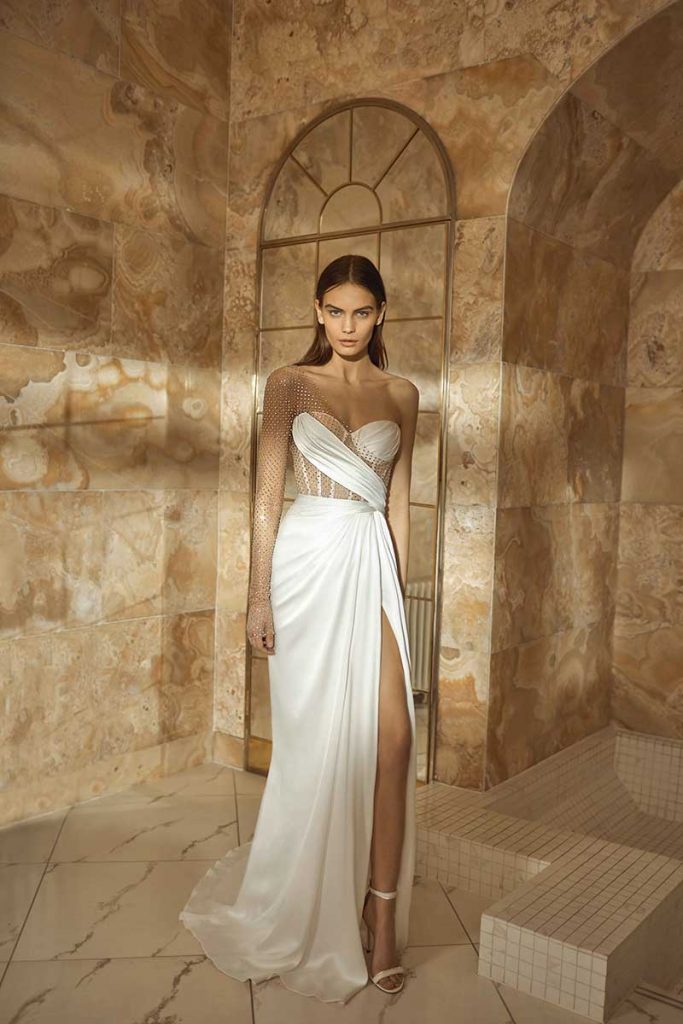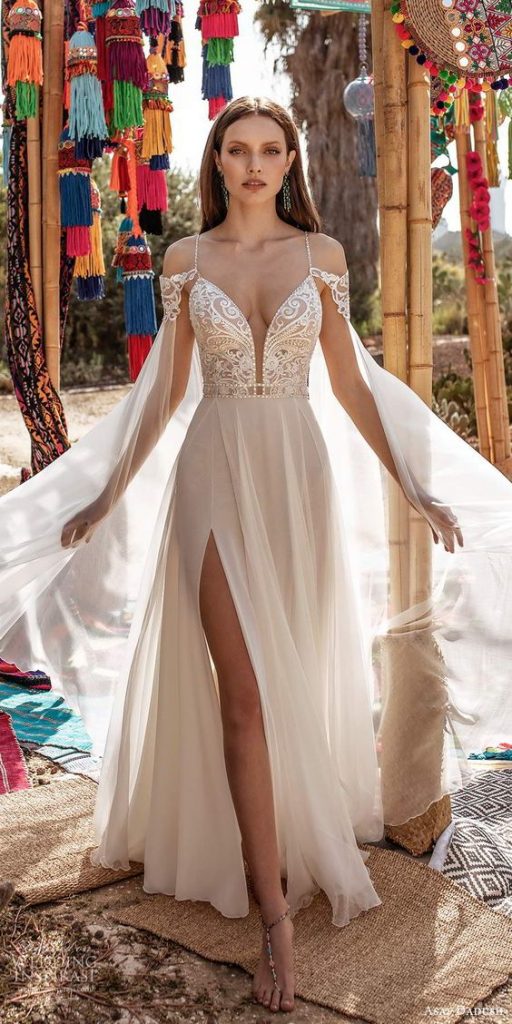 Cancer
Cancers, ruled by the moon, are known to be in touch with their femininity and especially their emotions – even if they don't always have it figured out. They're often nurturing and classic souls with wanderlust spirits, and adore pieces that either emulate their mood, or create the mood they aspire to have. Cancers are creatures who crave peace like the water element that rules them. In fashion, choices that emulate peace or contentment speak to them fondly. Ruled by the chest, Cancers will want to look for sweetheart necklines or jewellery that truly echoes from their heart. Cancer's are also in touch with the ocean, so mermaid dresses or pearl touches are perfect looks for this bride.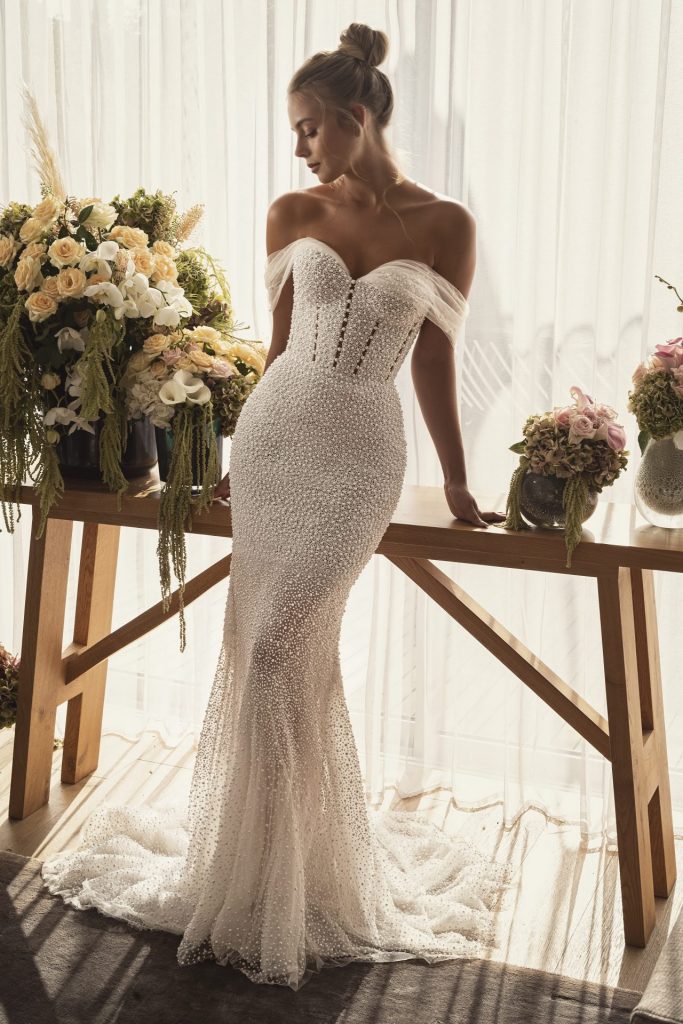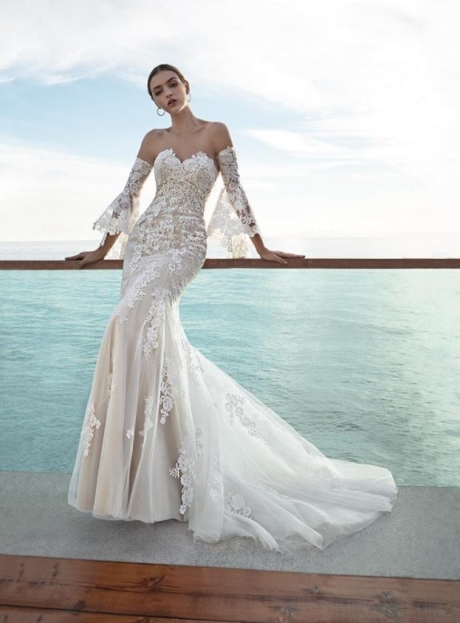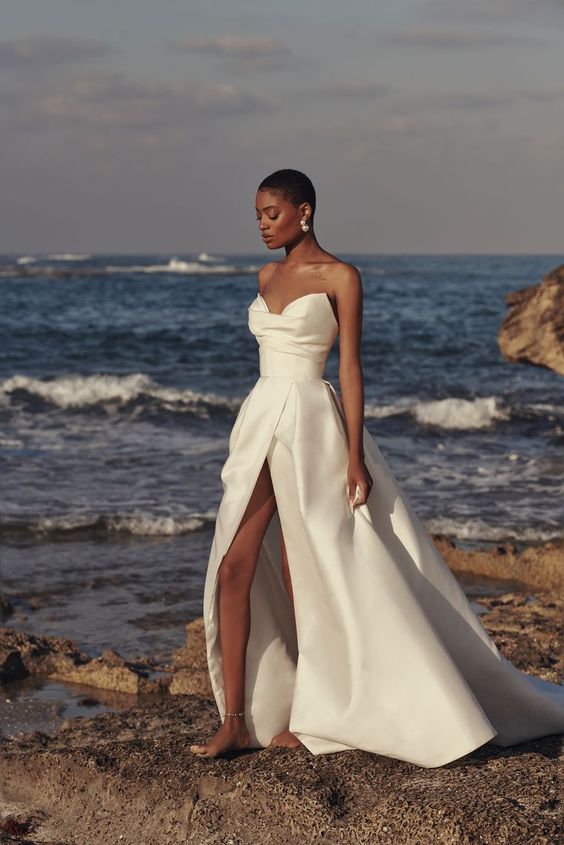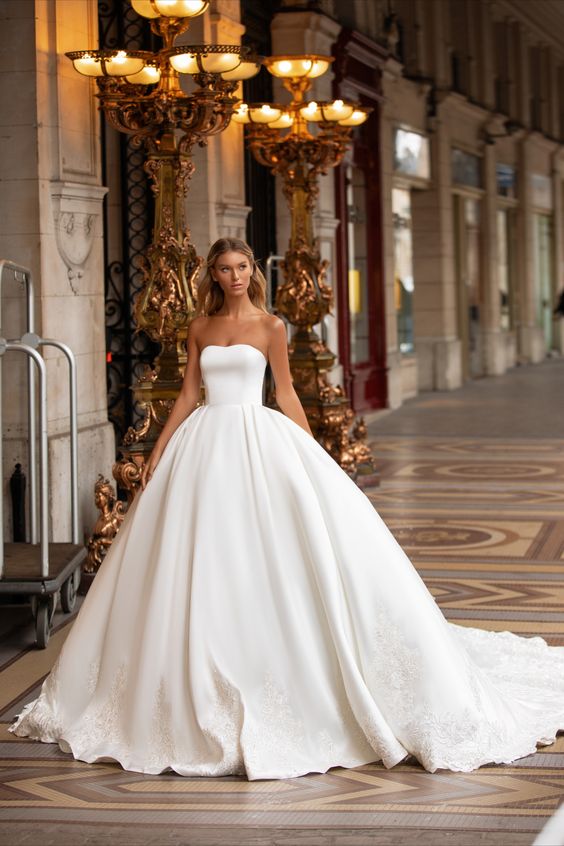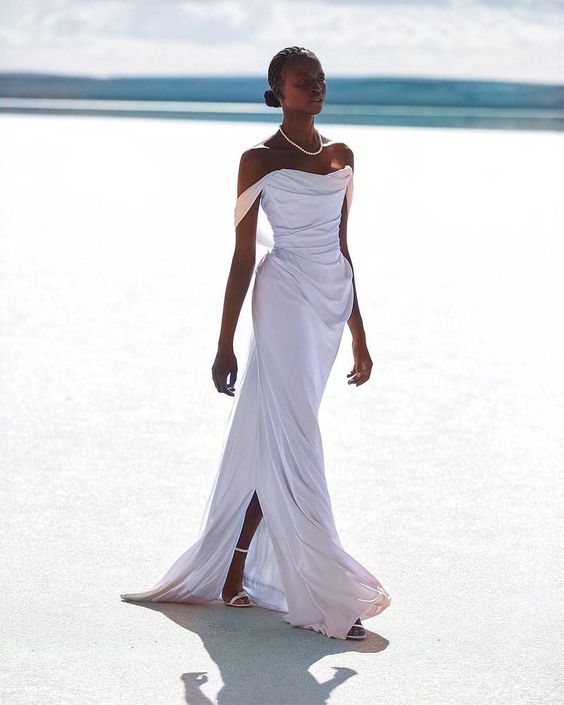 Leo 
Leos stand tall as a sign of courage and authenticity, and they take great pride in standing out (their way). Although their looks may come off as effortless, Leos spend quite a bit of time deciding on the perfect choices simply because they often see fashion as a reflection of them. Ruled by the heart and sun, Leos are rays of light that also like a little flair. If it isn't lots of sparkles, it's embroidery or tinted hues for a Leo who won't want to look like everyone else on their wedding day. Leo is also ruled by the spine, so open-back dresses are always a fabulous option.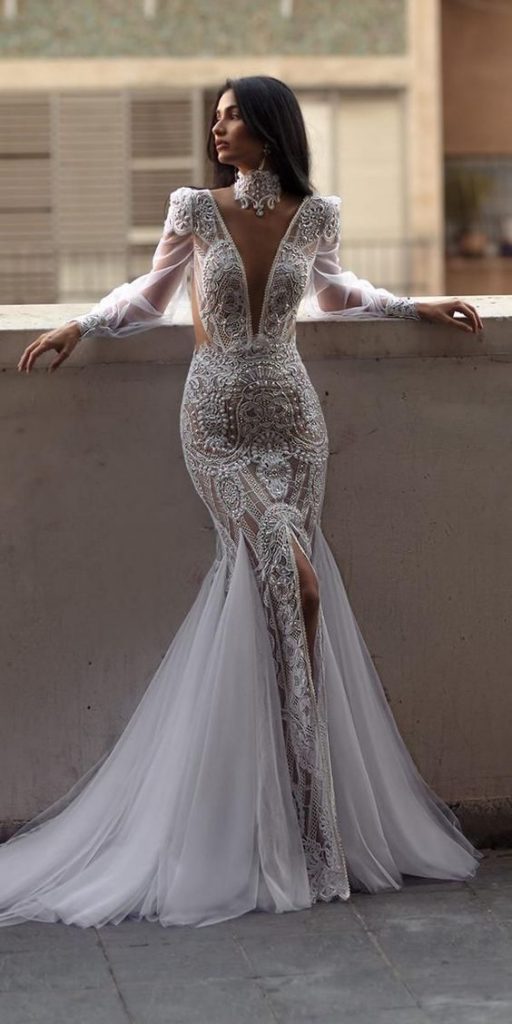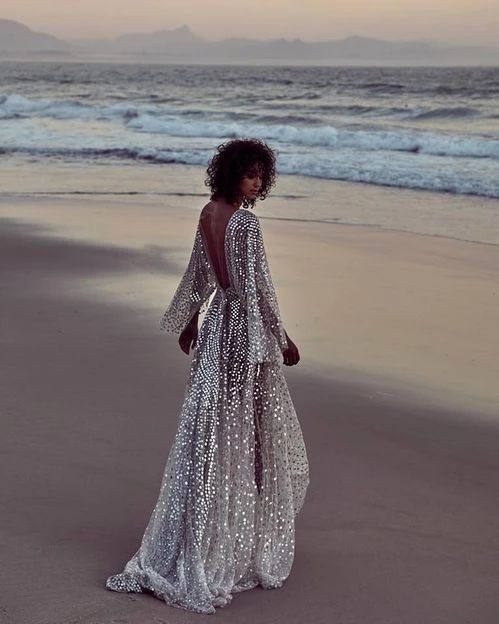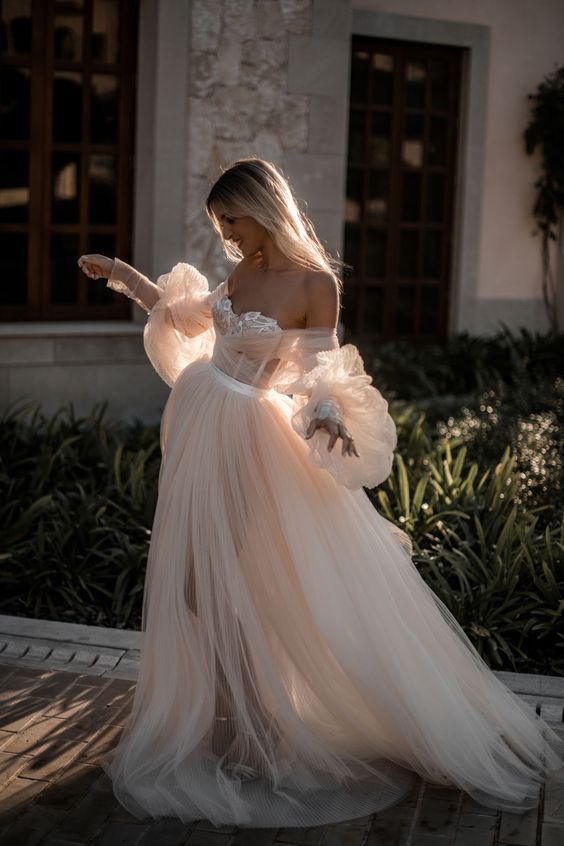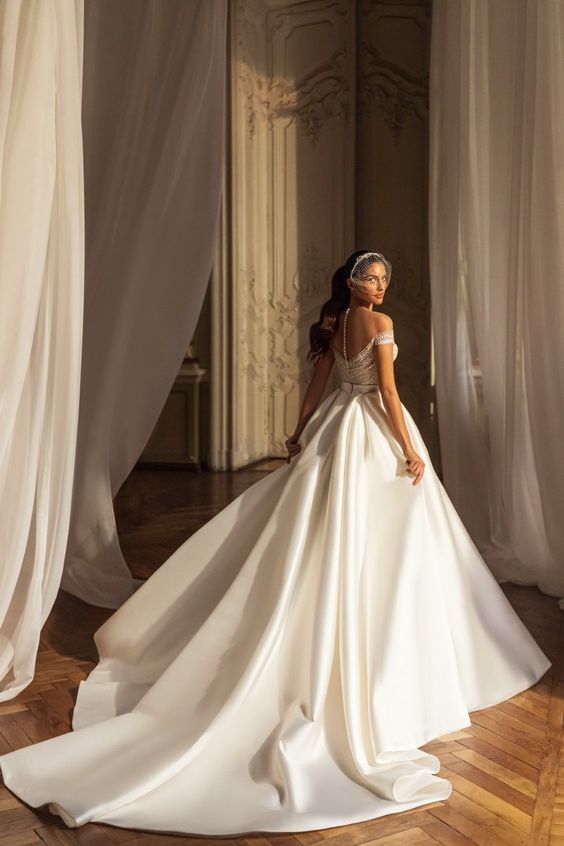 Virgo 
Virgos are modest and love quality much like their earth sign sibling Taurus. However, Virgo likes pieces that have an edge, or complicated design. Sophisticated is what Virgo wants for her wedding dress, and anything that screams classy is right up their ally. Ruled by the body, Virgo wants a look that accentuates their figure, whether it's with subtle design or overall construction. Like Gemini, Virgo is ruled by Mercury, but the message Virgo wants to send is that their dress was expertly thought out, and had a lot of attention paid to it.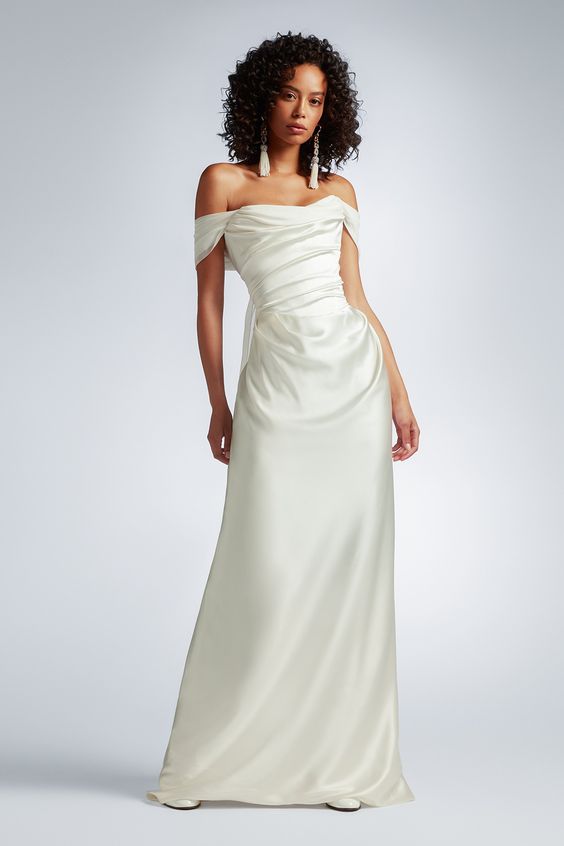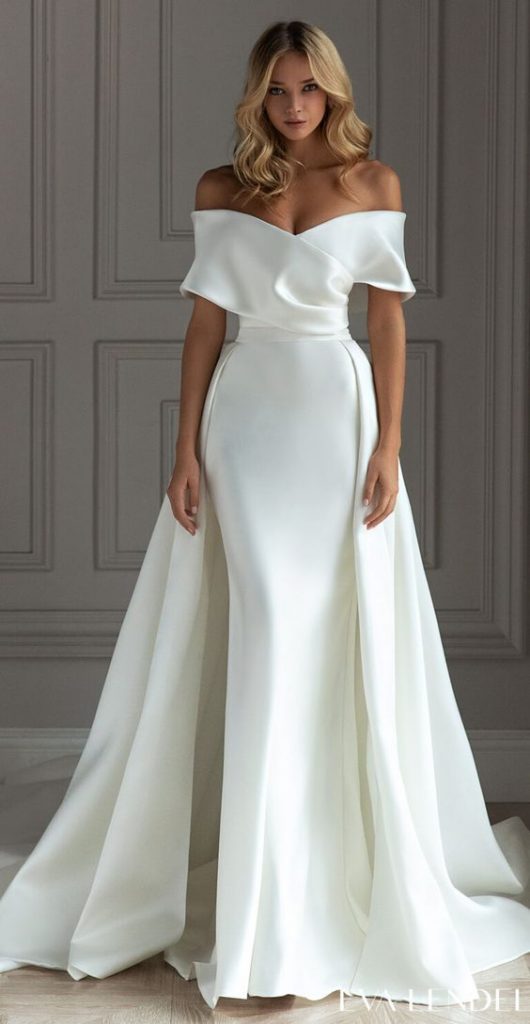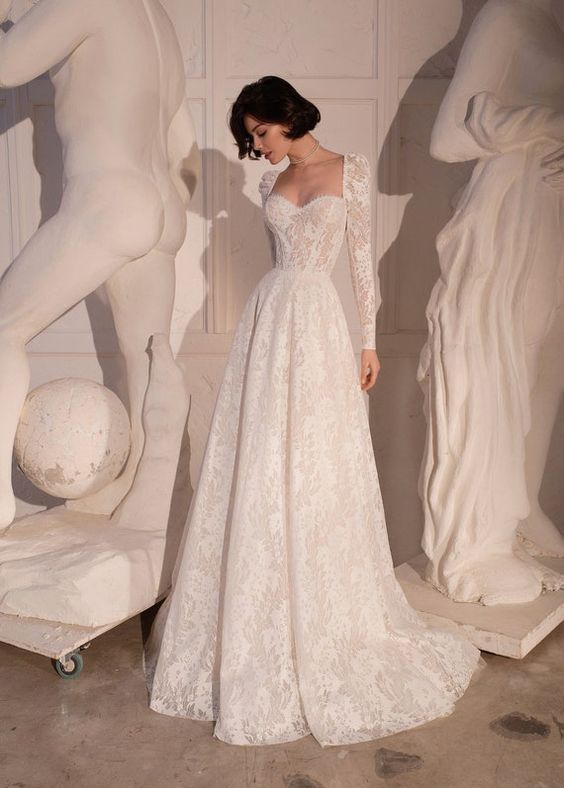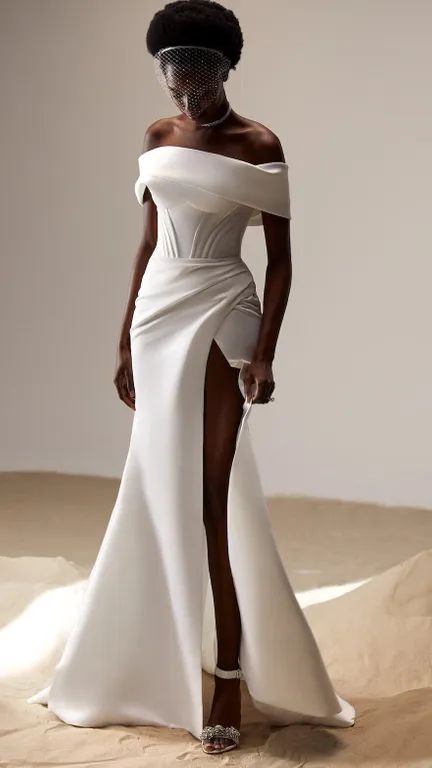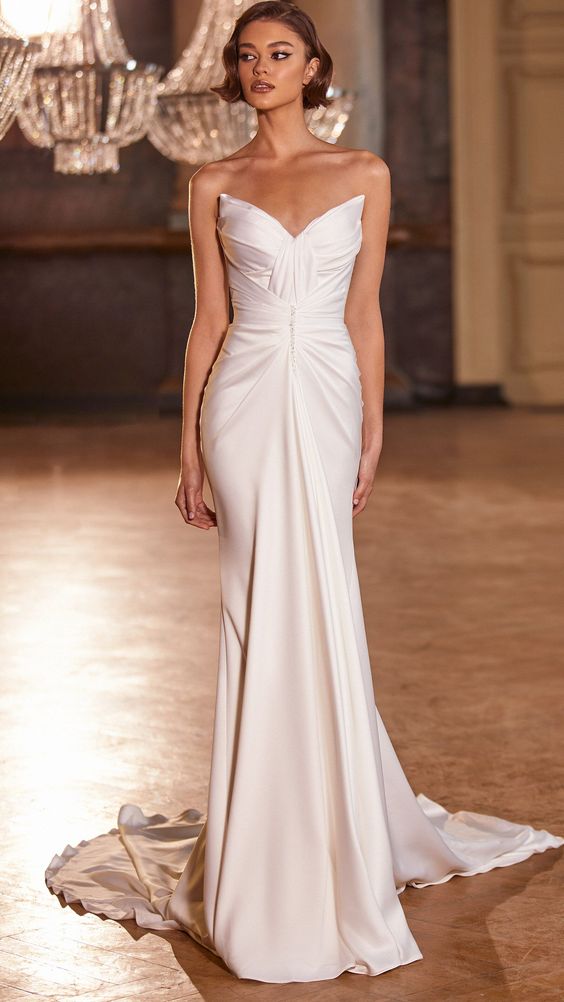 Picture: Behance.net