We all hope that our wedding day will go off without a hitch, but sometimes mishaps happen. Between wardrobe malfunction to allergic reactions to beauty blunders – it's all part of the process.
I'm sure we'd all love to be prepared for every scenario our minds can conjure, but this is simply not possible. However, a little preparation goes a long way and adding an emergency kit to your wedding day can be a great way to alleviate stress.
Needle and Thread
Sometimes things tear, and that's true for bridesmaids and wedding dresses. Having a handy dandy sewing kit is a must when getting ready for your big day, it helps avoid anyone running around looking for a needle and thread.
Shoe Repair Glue 
We're preparing for everything, right? While a tear in a dress is a very real reality, sometimes heels get stuck on things they shouldn't and give way to gravity. Adding some shoe repair glue into your emergency kit may save you the trouble of re-doing your makeup after your wedding shoe hits a snag.
Double-Sided Wardrobe Tape
Stop necklines from sagging and keep straps covered with this life-saving tool! This magical little took has the ability to tackle wardrobe malfunction by simply peeling and sticking.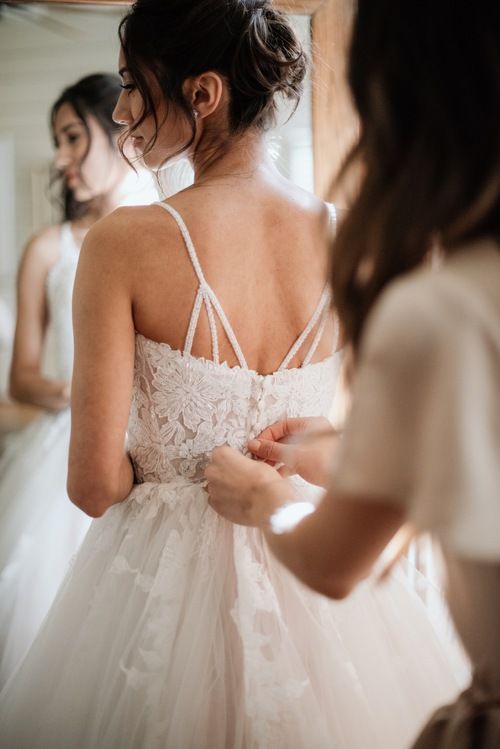 Wine Stain Remover
The drinks are flowing and the guests are getting down on the dance floor. A shove here and a spill there, sometimes white wedding dresses can get stained when having a good time. Not to worry, Takealot has a few good options when it comes to stain removals, especially red wine!
Mini First Aid Kit
Grab a travel-sized first aid kit from your nearest pharmacy or online. These kits are equipped with everything you could need when handling bumps, scratches, and other minor accidents that may derail your day.
Feature Image: Unsplash