Some weddings are simple, others are simply works of art. And as any painter knows colours speak volumes.
Colours are imperative for setting the tone and feel of any event. They reflect not only what we think looks gorgeous, but what will incite certain feelings – from love to excitement and even good luck.
In many different cultures, colours have specific meanings, premised with the wishful thinking that these will attract certain energy, and in 2022 we're all about just that – energy. But what are the tones we need to know for this year, and where do we integrate them? Don't worry, we're here to help you take your wedding from simple to bespoke.
In 2022, the colour trends for the year are succinctly put, full of life and zeal. According to Wedding Forward, the colours for this year are:
Very Peri Pantone 2022
Dusty Blue and Blush
Jewel Tones
Green Colours
1.Very Peri Pantone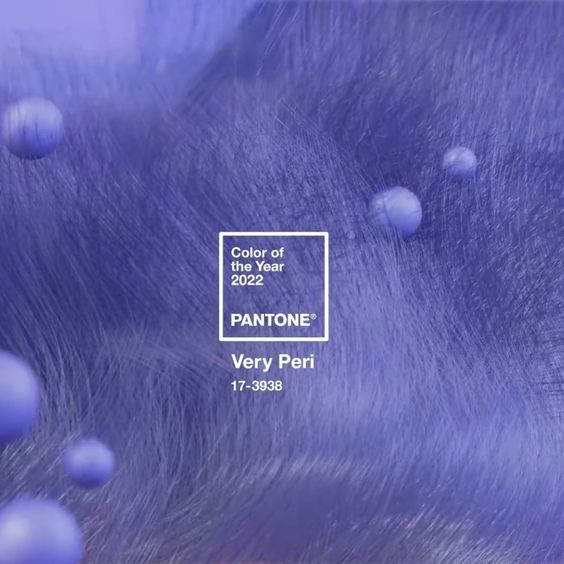 A deep purple with blueish hues, Veri Peri has been all over 2022 – from the runway to the aisle.
This colour is for the trendy couple who thrive on making a statement.
It's the perfect rich colour to add to the centrepieces of a white wedding ie: table decor through lavender flowers with Veri Peri vases or candles. Especially if you're going for round, separate tables, it's the peri thread that ties everything together. How about cake finishings? Especially if you're going the modern-bride route and opting for cupcakes or macaroons,  this is an exciting turn for a delicious assortment of eye candy.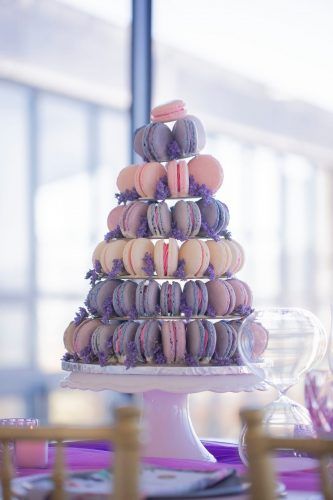 If you want to go big, create floral ceiling arangements that accentuate the colour in different shades using hanging flowers and lamps.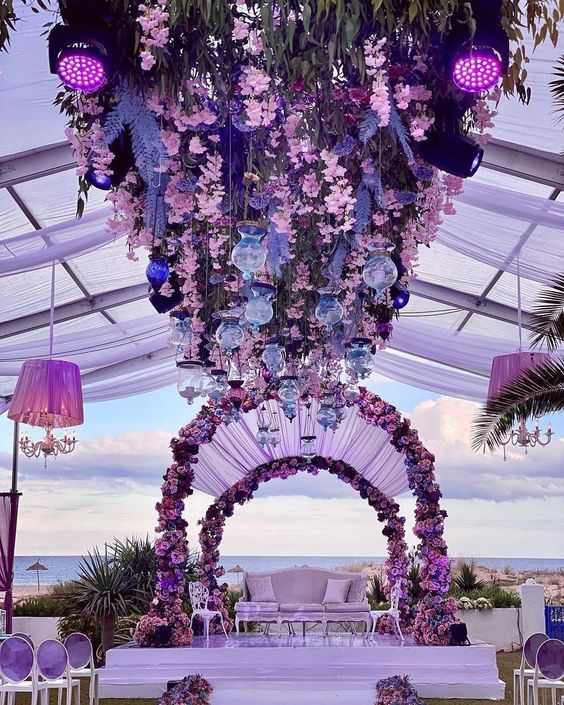 Veri Peri can also be complemented beautifully by other colours that are softer in hues. Think pale yellow, soft oranges or even a light turquoise for that seascape chic feel.
2.Dusty Blue and Blush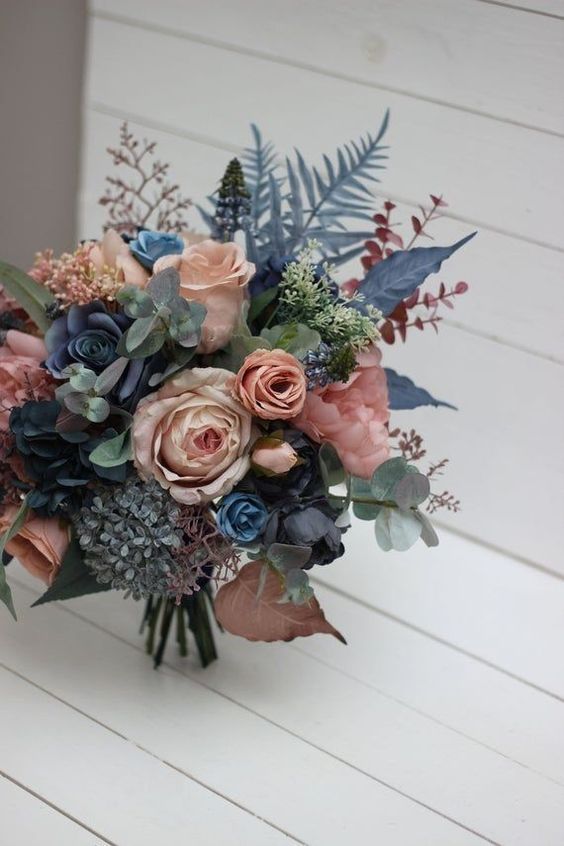 Dusty blue deserves far more credit than it gets and paired with the soft tenderness of blush pink, the two make a powerful duo.
This colour-pairing is for the sophisticated wedding and the couple who are always referred to as 'sweethearts'.
This colour combo works gorgeously with floral arrangements, from arch formations to ceiling and table. Dusty Blue table runners or cloths paired with blush pink roses? Breathtaking. Add a few candles to envelope everyone in the romance? A must!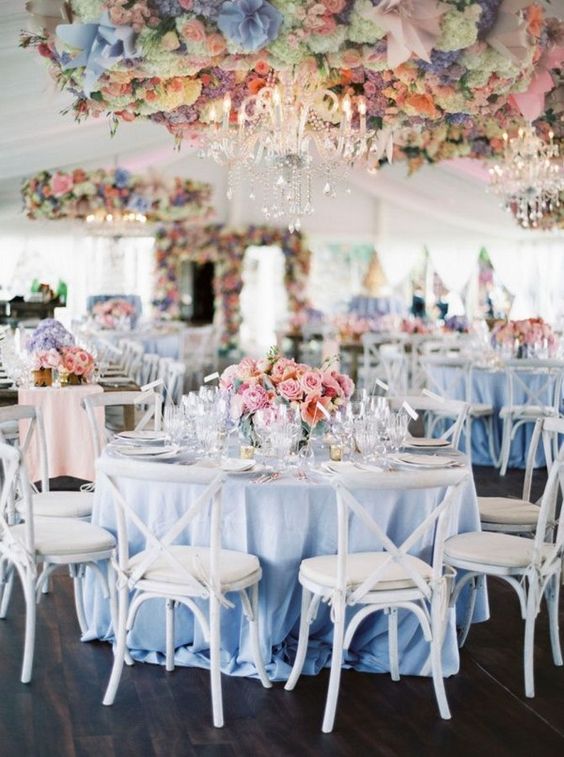 Dusty Blue and Blush hues also serve as great inspiration for bridesmaids' dresses, to be complemented by the groomsmen's suits, as Style Me Pretty showcases below.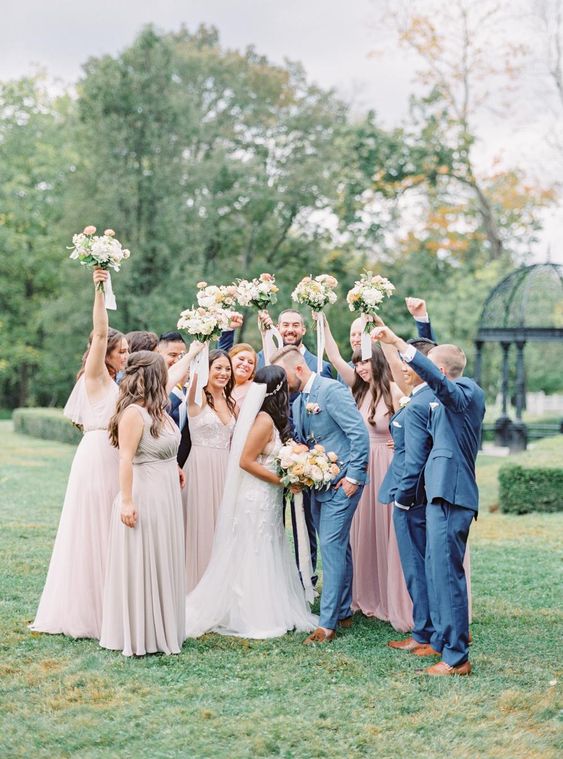 Now if  you're a bold bride, then adding a pop of either colour to compliment your soon-to-be husband's pocket square is another adorable way to subtly match.
3.Jewel Tones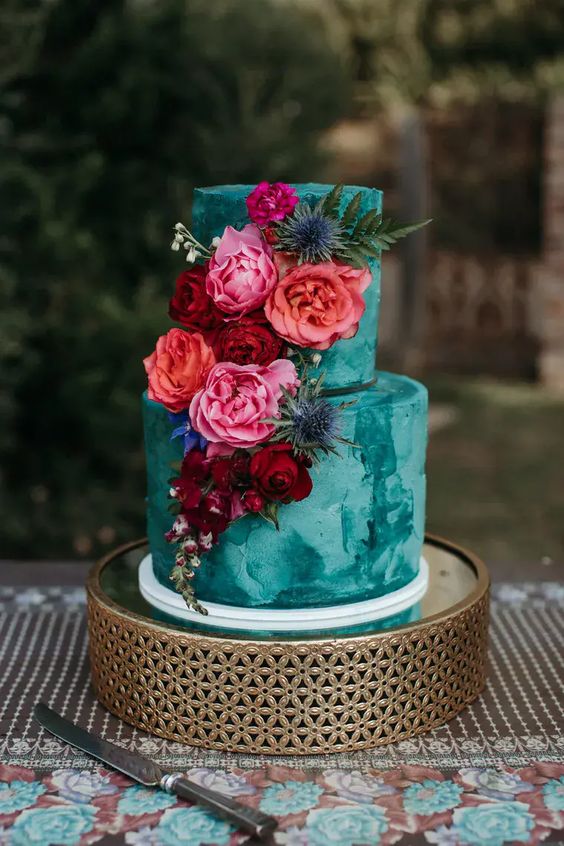 Emerald, Ocean, Merigold, Gold, Dark Purple Ceres Pink and dark purple make for royal energy, and these colour coordinations are for the couple who are all about extravagance.
Many Indian Weddings have long been ahead of this trend, but in 2022 these colours are soaring into mainstream vogue.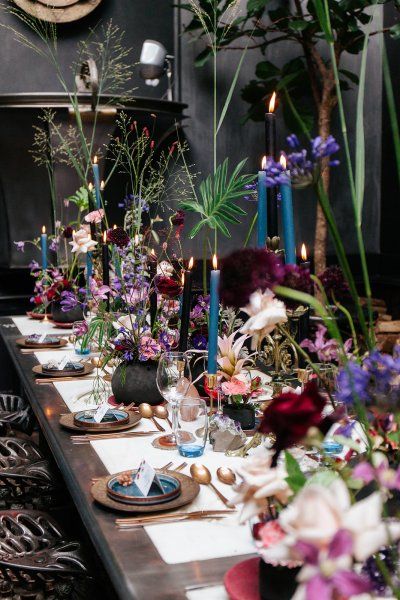 Implement the colours bold by using a rich colour ie: dark purple for your largest surface space like the table cloth, followed by ceres pink flowers and marigold cutlery. Alternatively, pick two to pair like emerald and marigold, and use these as pops of colour for white undertones.
If you want to keep things rich but simple, try emphasising gold and complimenting with three or more colours using flowers.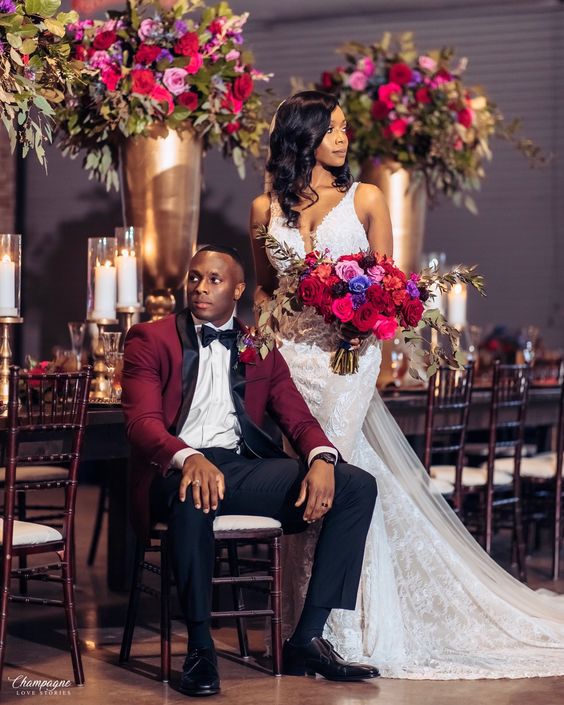 These colours as especially thrilling to use in a geode wedding cake, which is also one of the top trends for this year's cake scene.
4.Green Colours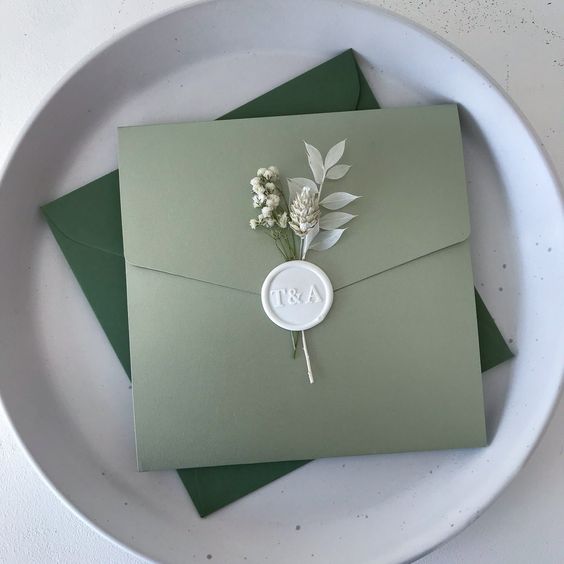 Green is associated with good fortune, fertility and growth. For the couple who knows they want their wedding to be bohemian, playing with shades of green is a sure way to accentuate your love of peace, the Earth and of course, each other.
Now before you start picturing over-powering green finishings that may make your guests think Kermit the Frog is getting married, there's something important to understand about this shade, and that is its versatility. Green can play up so many other soft colours – from white to baby pinks, an assortment of other green shades and gold.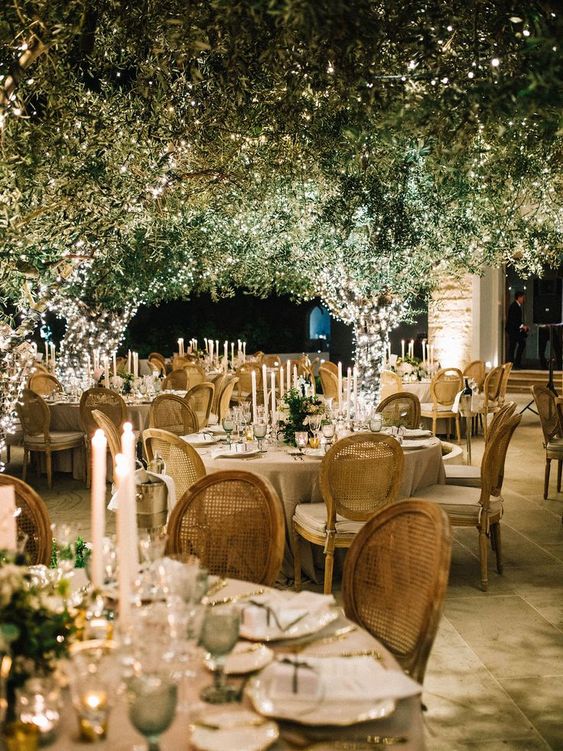 One way to implement shades of green onto the scene is to start off with light green touches (ie: tea green or soft mint) and then work your way to a forest or sea green.
Lot's of plants can also flourish at this kind of wedding, and we believe that the air will be positively buzzing with love (and clean oxygen).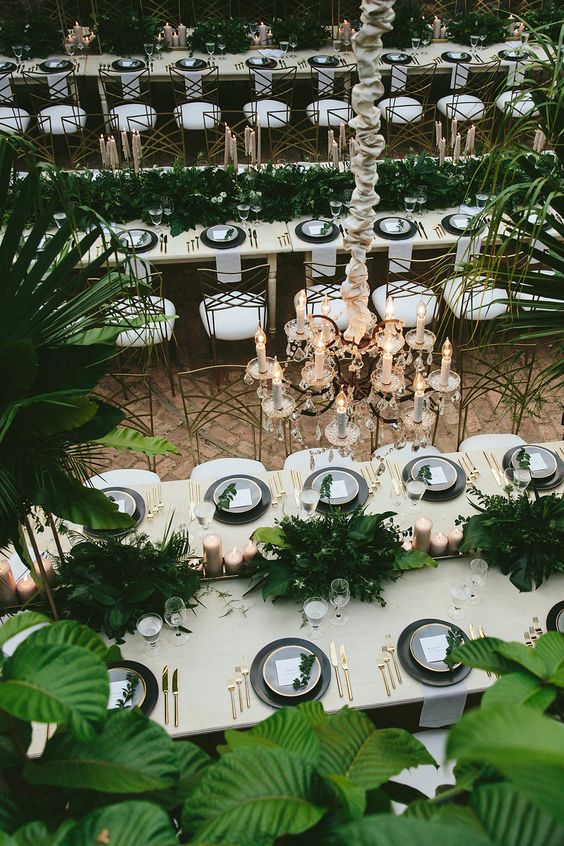 Happy colour popping!
Picture: Rowley Hesselballe